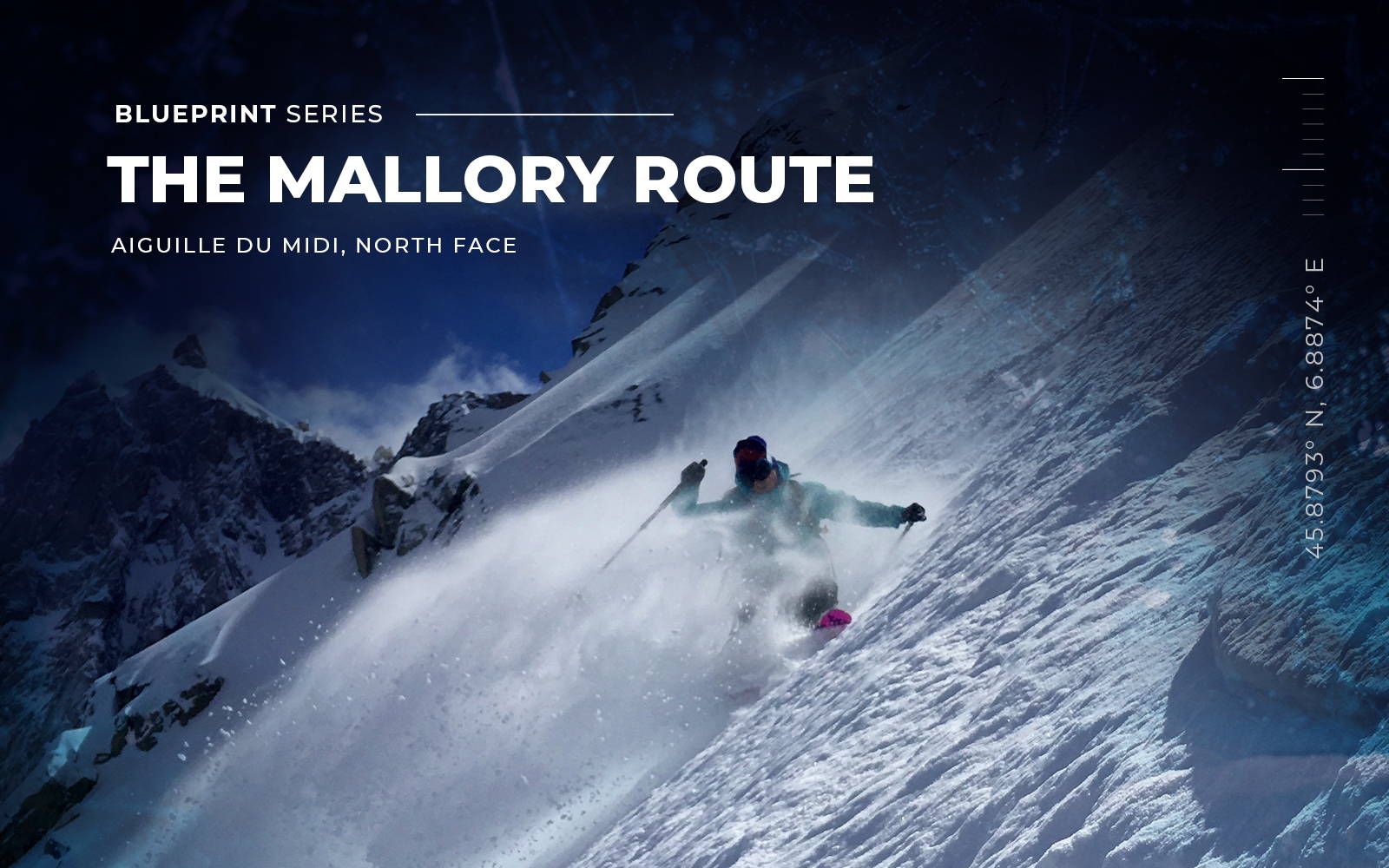 For freeriders and steep skiers with the courage and skills to tackle its wildly exposed lines, the legendary North Face of the Aiguille du Midi is a unique and peerless playground. Nowhere else in the world is it possible to find lift-served skiing of this nature.
Visible from the town of Chamonix below, the Midi North Face has three main ski lines weaving through its formidable architecture of granite buttresses and seracs: the Col du Plan, the Eugster and the Mallory. Of these, the Eugster and the Mallory tackle the largest part of the face and both involve 1,100 metres of 'no-fall skiing', connecting a series of exposed ramps and couloirs. Of the two, the Mallory is the one with status approaching mythical. It is said to be the world's gnarliest under-the-lift-line run, which it probably is.

Jöttnar's Tom Grant lives in Chamonix and is an IFMGA mountain and backcountry ski guide. Here he gives a local's insight into this wild descent.
The lines on the North Face of the Midi are unique for their ease of access and also their truly extreme nature. They have therefore played an important role in the evolution of steep skiing. The Mallory was first descended in 1977 by steep ski pioneers Anselme Baud, Yves Détry and Danial Chauchefo.
For several decades it remained the domain of a small number of mainly local and elite steep skiers. From the late 1990s, this began to change when talented foreign skiers who had made Chamonix their home began to explore on the Midi North Face with greater regularity.
This new generation opened lines in the deep powder immediately after storms and began to 'freeride' them with fat skis, using big and fluid turns instead of the increasingly outdated style of small jump turns. This was revolutionary at the time, and skiers such as Andreas Fransson and Dave Rosenbarger fuelled this revival of steep skiing, with the Midi North Face playing centre stage. This also helped demystify the face and led to its increased popularity amongst a broader swathe of skiers.
"To open the Mallory requires supreme skill, confidence and solid experience. It remains a game for elite skiers."
The Mallory and the Eugster share the same top section of the North Face. These lines can be in condition from April to June, but good conditions are most commonly found in May. Good conditions can be ephemeral, though, and some years the Mallory may only really come into condition for a day or two. The Mallory benefits from its more northerly aspect than the Eugster and holds cold snow longer. Sadly, much permanent ice has been lost over the last decade from the face, and good conditions will become harder and harder to find.
Despite being able to ski straight in from the tunnel on alpine ski gear and with fat freeride skis, the Mallory is also a ski mountaineering line with between one and four mandatory abseils, depending on conditions. A skier cannot simply expect good snow top to bottom on such a big and complex line. Therefore, anyone tackling the line must have the ability to deal with hard snow on 50-55 degree exposed terrain, if they want to have a decent safety margin. They must also be prepared to downclimb sections if they have misjudged the conditions. As with all steep skiing, conditions are everything and can completely change the difficulty of the skiing.
The Steep Edge - When snow buries the Chamonix couloirs and steep valley slopes, the lines between skiing, alpinism and exploration blur.
At times when the Mallory has been in good condition for several days on end, there can be 20 skiers or more descending in a single day, with moguls forming on sections of the face. Indeed, other skiers can present the greatest objective hazard on a popular 'Mallory day'. There are a couple of extremely exposed passages that can be exposed to sluff from above.
In forgiving and well-tracked conditions, less experienced and skilled skiers can be found on the face who would not normally tackle such a serious line under other circumstances. However, this should not belie the ultra serious and rapidly changing nature of the line. It can be covered in soft powder one day and be rock-hard snow top-to-bottom the next.
To open the Mallory requires supreme skill, confidence and solid experience. It remains a game for elite skiers. There is always rock and black ice lurking beneath the powder snow, and it can be difficult to judge where to turn and how fast you can push.
Chamoniarde Toff Henry has been at the forefront of the latest generation, pushing speed boundaries on big lines and has probably skied the top face of the Mallory faster than anyone in history. Since nobody climbs the Mallory any more to check conditions before skiing it, to open the line at high speed is the cutting edge of modern-day steep skiing.
Understanding when the time is right to ski it requires a highly attuned knowledge of spring storm cycles, changes in temperature and the effect of the sun. Once you ride the tram up to the top station, you have at most five minutes to inspect the line from the cable car itself, then it's go time!
The numbers of steep skiers willing to tackle these lines and the skill of the top riders has never been higher. Yet, year by year, conditions are not what they used to be. Climate change is visibly taking its toll on the hallowed Chamonix steeps. What the next decade holds is hard to say, but I hope there are at least a few good Mallory descents left for me.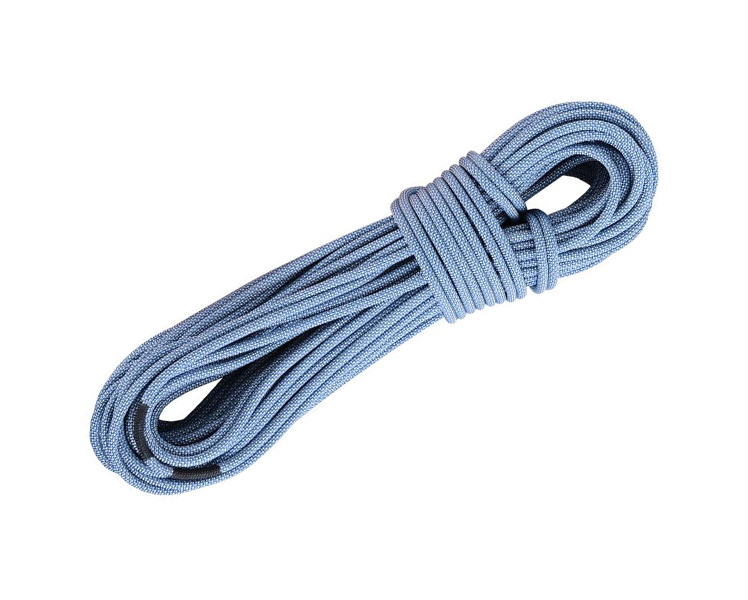 Carrying 2 x 30-metre half ropes (lightweight climbing ropes) allows them both to be tied together, giving full rope length abseils. Alpine-specific ropes are dry treated, making them resistant to moisture absorption and to freezing.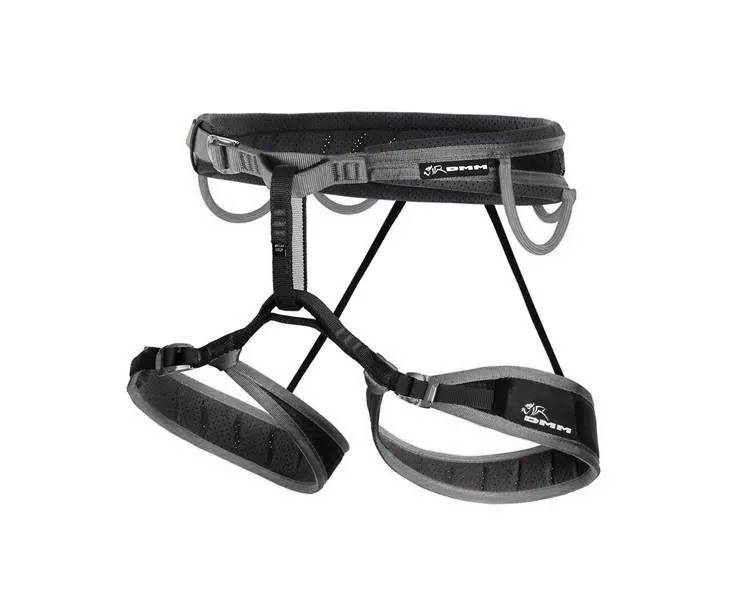 A harness connects you securely to your ropes and abseil system. Its gear loops act as a carriage system for screws, slings, carabiners and quickdraws. Alpine climbing harnesses come with adjustable leg loops and normally have attachment points for ice screw racking systems.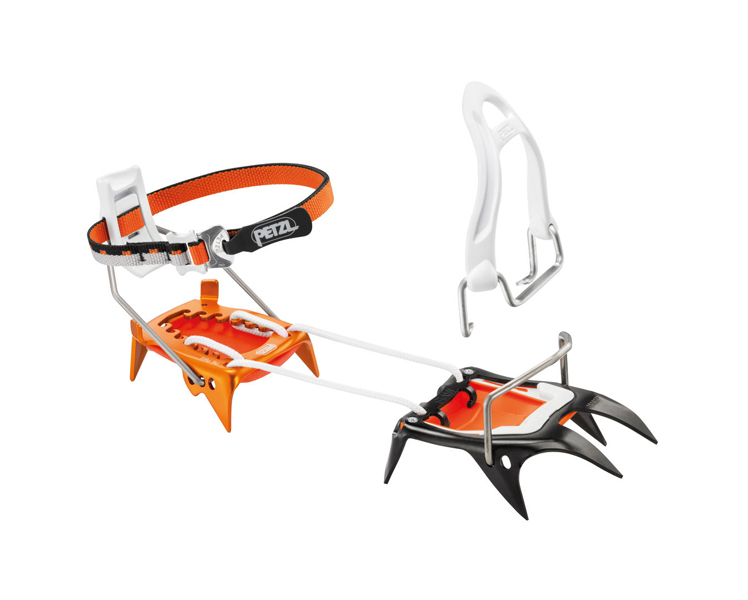 Crampons give purchase and stability on snow and ice. Models with horizontal front points, versus vertical points, are better suited to the steep snow found on the Mallory.
Petzl: Irvis® Hybrid Crampons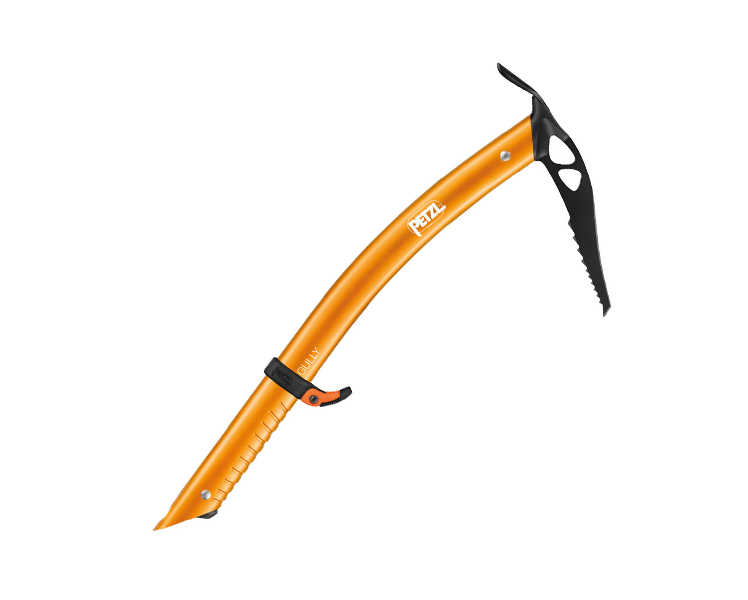 A pair of semi-technical axes will aid movement on steep snow, and provide additional security on the descent.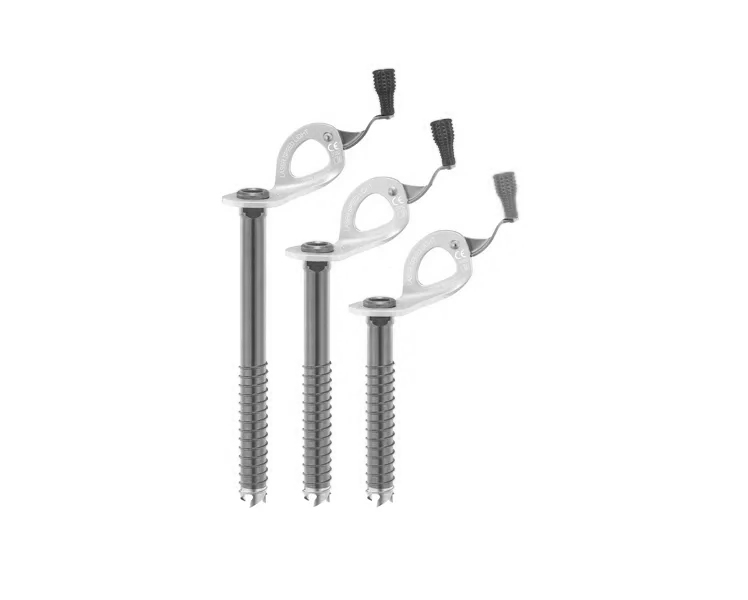 Ice screws will act as secure anchor points, as and when needed throughout the descent. They will also play a key role in the event of setting up a crevasse rescue system.
Petzl: Laser Speed Light Screws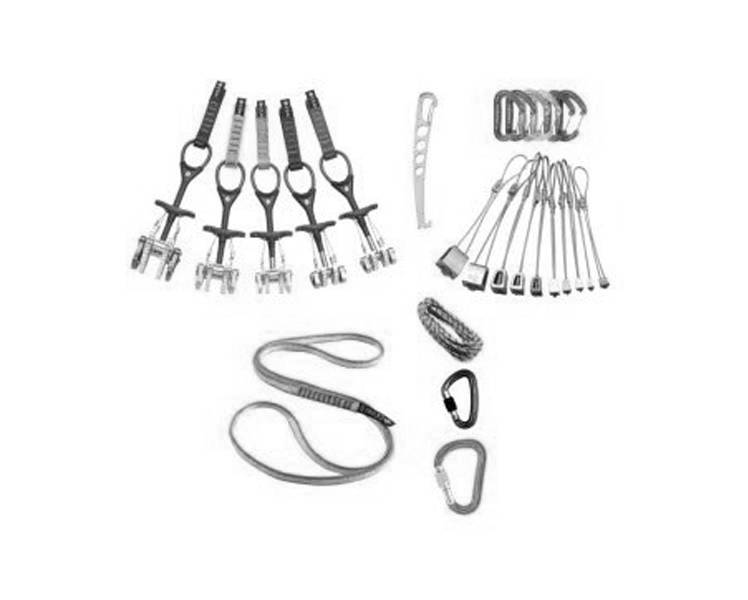 Keep it light. A couple of medium-sized cams, half a set of nuts, a few slingdraws, belay device, slings, prussiks and 4-5 carabiners.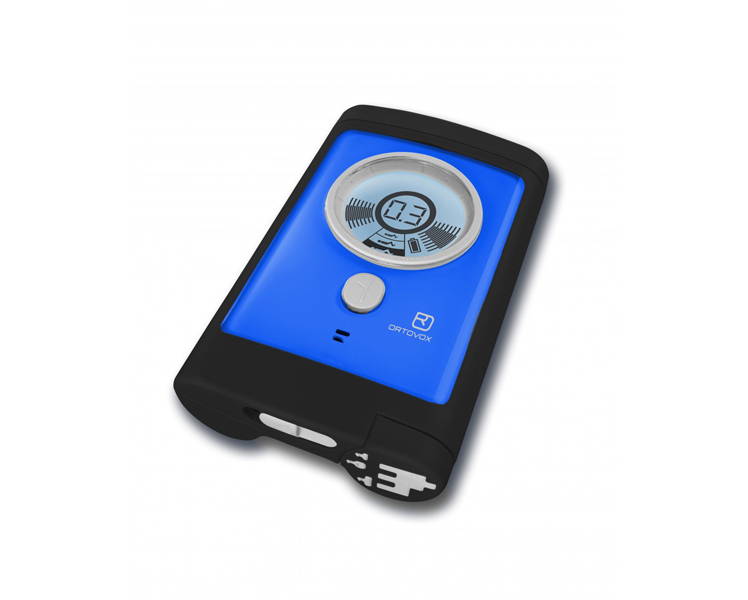 A transceiver allows your position under the snowpack to be quickly located by a rescue party, if you become buried in an avalanche. It also allows you to identify the position of anyone in your team who's been the victim of an avalanche.
Ortovox: Ortovox 3+ Transceiver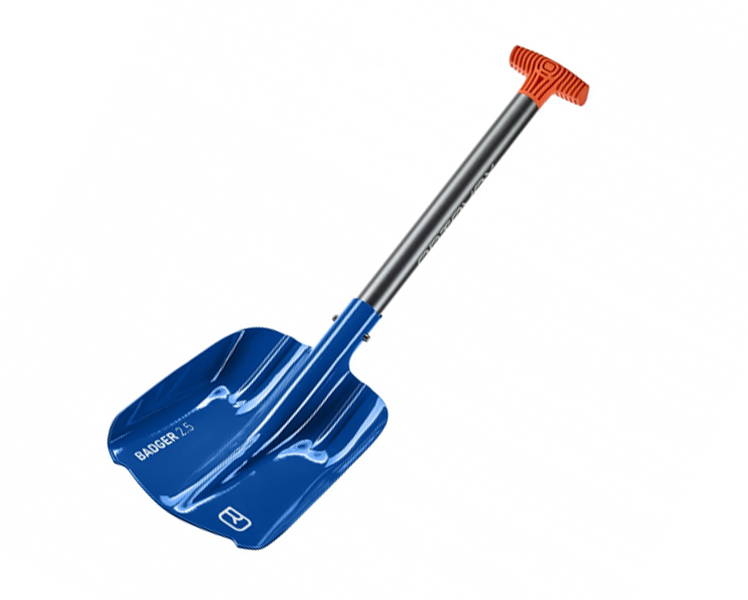 Time is of the essence in rescuing an avalanche victim. A specialist shovel will allow rapid excavation of compressed snow.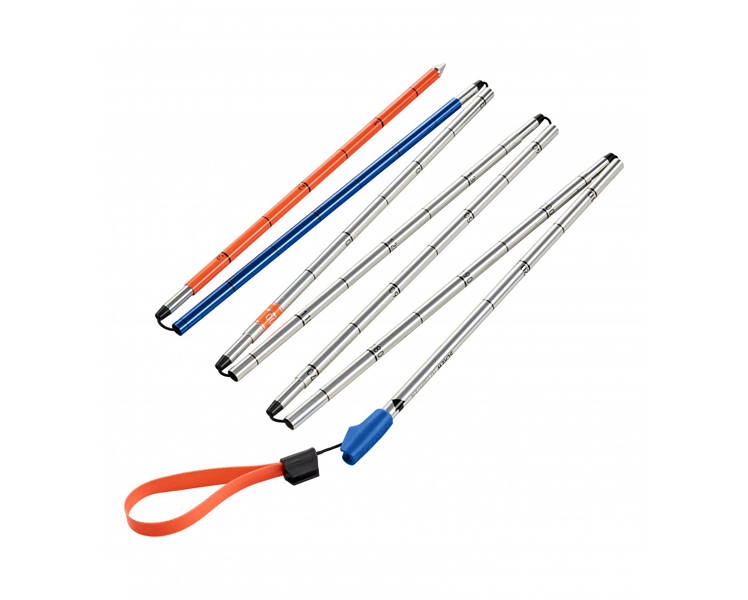 Avalanche probes will help find a victim buried in deep snow. They should be carried as a back-up in case of a malfunctioning avalanche transceiver.
Othovox: Alu 240 Light Probes More From Blueprint Series