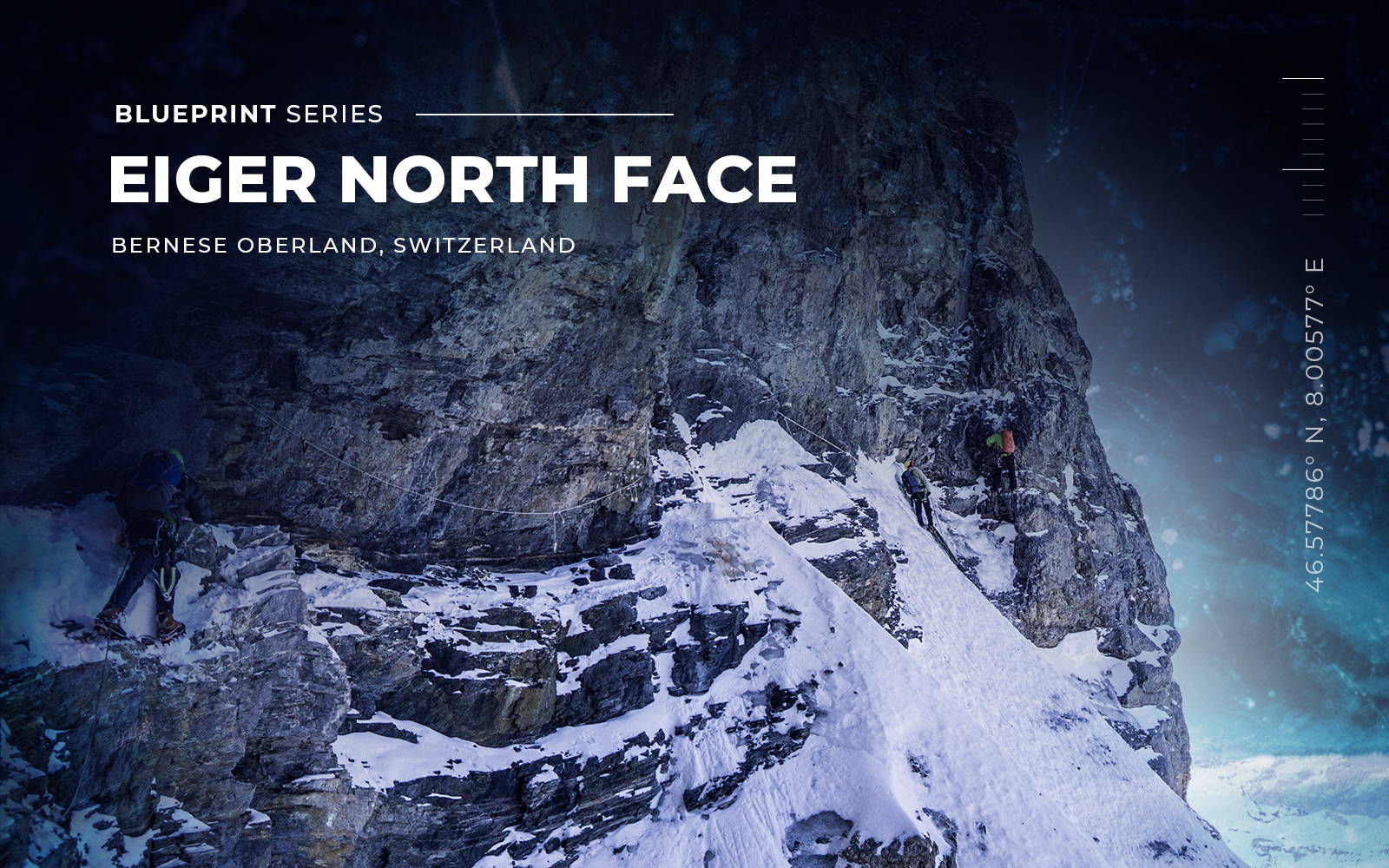 Bernese Oberland, Switzerland
"The Eiger is like no other mountain. It is easy when talking about it to amass superlatives: the most deadly, the most sinister, the one that has provoked the most controversy." - Sylvain Jouty, from the Foreword of 'Eiger. The Vertical Arena'.
The north face of The Eiger is notorious. Its name alone resonates far beyond the circles of climbers and mountaineers. It evokes a sense of danger and forbidding, unmatched by any other mountain. A scene of epic struggles before and since its first ascent in 1938, it was immortalised by Heinrich Harrer's 'The White Spider' and Hollywood's 'The Eiger Sanction', starring Clint Eastwood. Although its difficulty has now been surpassed by modern standards of alpinism, it is arguably the north face by which all others are measured.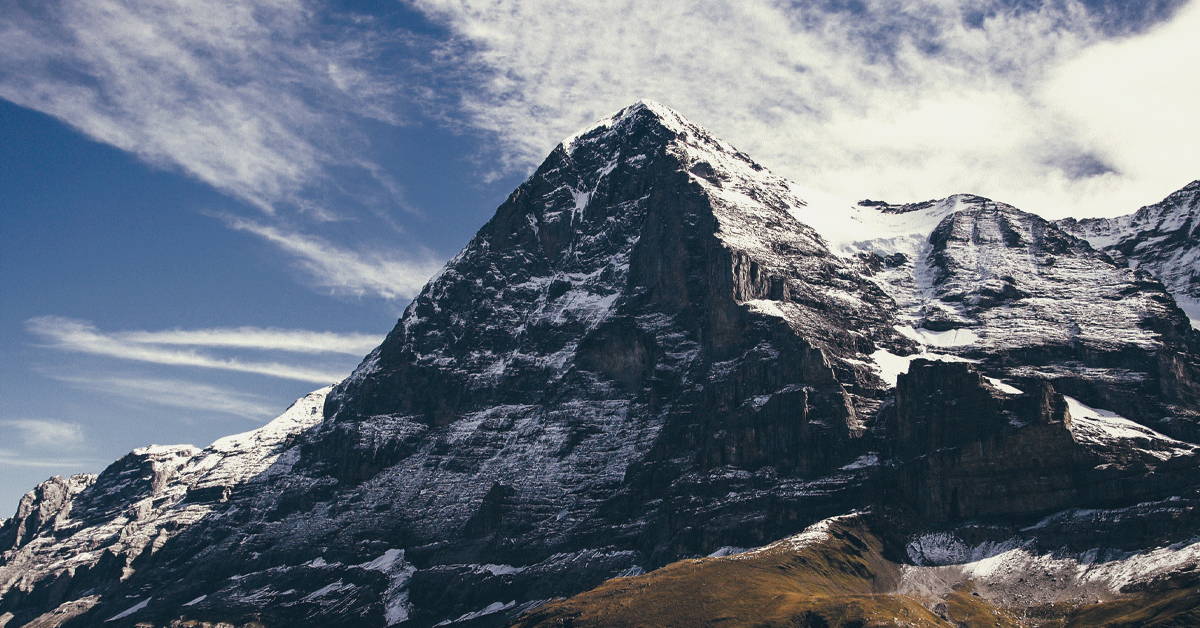 The history and media fascination that still surrounds the original 1938 route is everywhere, and this plays an unmissable role when climbing it. Sleeping at Death Bivouac, aware of what took place there, or clipping pitons that might well have been placed by the first ascensionists; this iconic route really is incredible from start to finish.
The face is 1,800 metres top to bottom although the route itself is likely around 2,500m, owing to the horizontal traversing. It comprises five crux pitches, all around Scottish V/VI. They are short-lived and mostly protected by old and untrustworthy pitons. Leading Scottish mixed routes at grade V comfortably and simul-climbing the easier pitches is a must to climb the route in a day.
"...an obsession for the mentally deranged..."
Alpine Journal editor Edward Lisle Strut - 1938
JÖTTNAR PRO TEAM | BASE JUMPER | SKIER | CLIMBER
If you're aiming to climb the route over two days, the normal tactics are to either catch the first train up to the base, climb all day and spend the first night at Death Bivouac. Or, to take the train the day before, sleep at the base, employ an alpine start and bivvy at the higher Brittle Ledges spot. Either way, the remainder of the route can then be finished the following day. The summit provides enough flat space for a suitable bivvy, if required.
Difficult Crack: The first hurdle on the route. A few in-situ pitons and slings for protection, and a warm up for what's to come.

Hinterstoisser Traverse: Pretty straightforward unless you're trying to free it. A lot of exposure, but old in-situ ropes to rely on. Some teams will simul-climb this section, but only if they trust the ropes!

The Ice Chimney: There is often no ice here at all, and is the most physically demanding pitch. Ledges on either side of the overhung dihedral offer enough axe placements, and in-situ tat and pitons are normally adequate.

The Brittle Crack: A short pitch with fixed gear and reasonably positive holds.

The Quartz Crack: A technical crack offering little placements for feet. This short pitch packs a punch near the end of route.
Climbing the ice fields quickly is important as they get hit with falling debris, especially during the warmer part of the day. Conventionally undertaken in summer, it's now hard to find the route in good condition at that time of year. It's therefore becoming more common to see ascents earlier in the year and even during the winter. It's crucial to undertake the route only in good condition and in a period of stable weather, otherwise many of the pitches will be harder than expected, and even unprotectable.
The summit allows enough room for a shiver bivvy if needed, and the descent is simple enough. Head back down to the train station where the conductor might ask if you've just climbed the face, and may even shake your hand.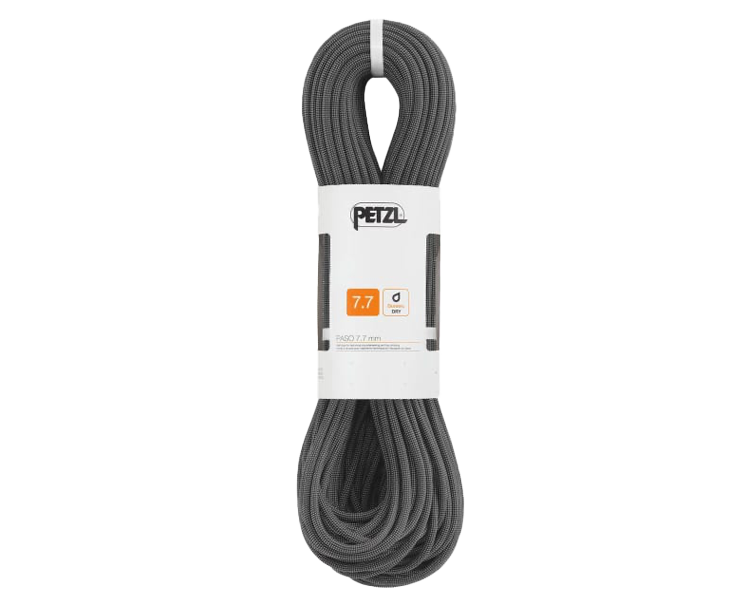 Used in a pair, half ropes reduce drag on routes which wander or traverse. Half ropes can also be tied together to allow full rope length and easily retrievable abseils. Mountaineering-specific ropes are dry treated, making them resistant to moisture absorption and to freezing.
Petzl: Paso Guide 7.7mm Half Rope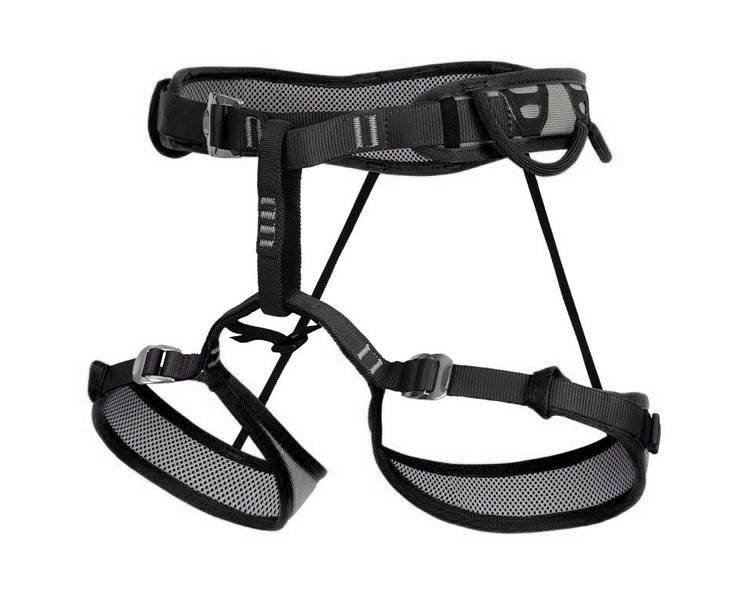 A harness connects you securely to both ropes. Its gear loops act as a carriage system for screws, slings, carabiners and quickdraws. Alpine climbing harnesses come with adjustable leg loops and normally have attachment points for ice screw racking systems.
DMM Climbing: Renegade Harness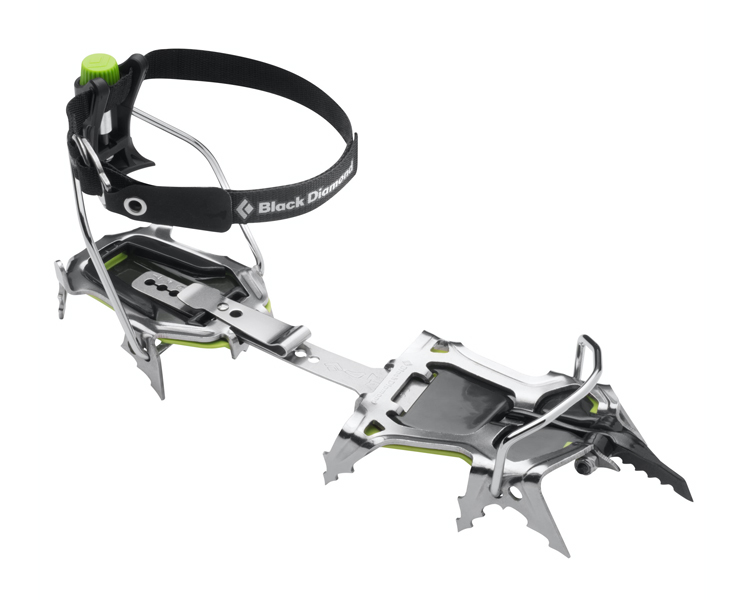 Alpine crampons come with protruding, and often replaceable, front points, which give purchase and stability in ice and mixed terrain. They come in mono or twin point configurations - the former generally providing dexterity, the latter stability.
Black Diamond: Stinger Crampons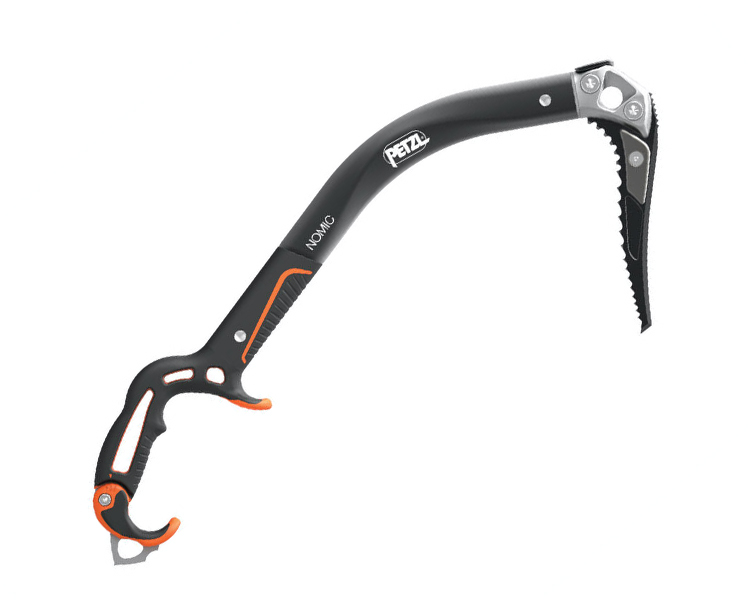 Ice tools are designed to penetrate ice and to slot into cracks, giving secure placements to allow upwards progress. Modern tools have curved shafts and steeply angled picks, allowing the steepest of ground to be ascended.
Petzl: Nomic Ice Climbing Axe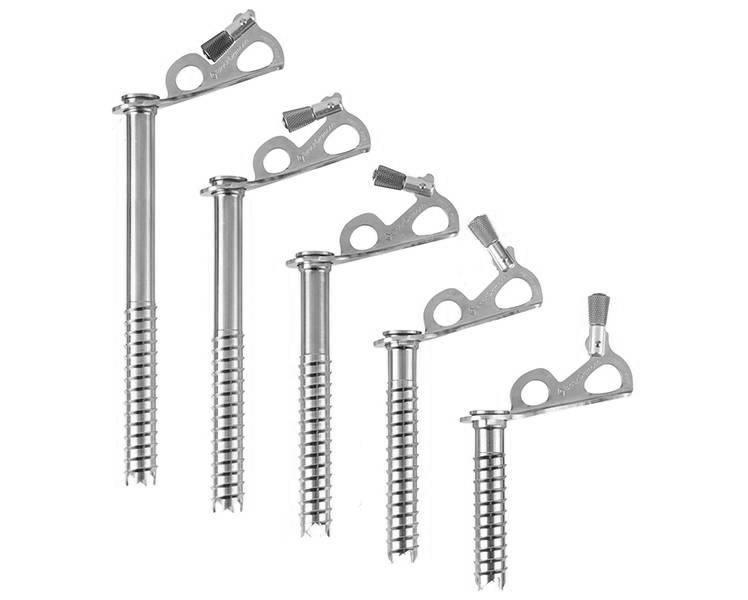 In good ice, screws provide strong and reliable runner placements and are normally quick and easy to deploy. Having a selection of varied lengths allows you to match the screw with available ice depth, increasing the chances of strong placements.
Black Diamond: Express Ice Screws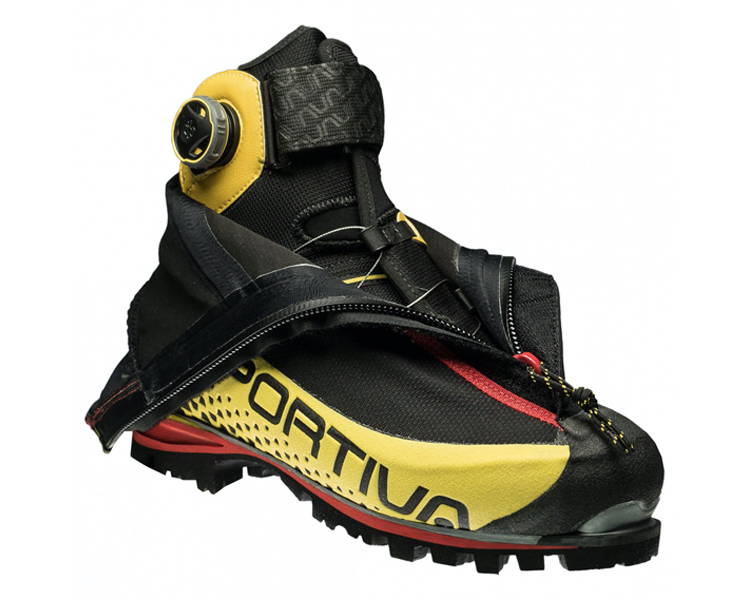 Specialist mountaineering boots have rigid soles, providing a stable platform for crampons to clamp onto. A pair that is warm, waterproof, lightweight and low-volume will add considerably to comfort and will aid technique.
La Sportiva: G5 Climbing Boots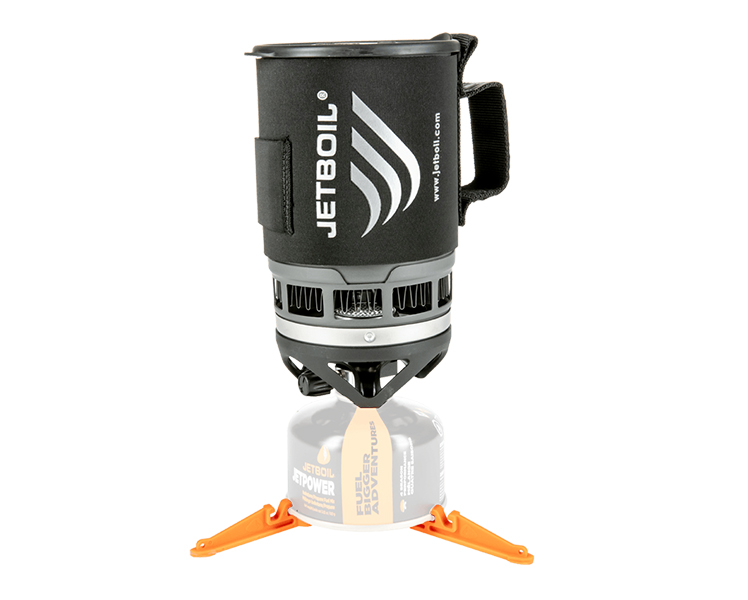 The primary function of a stove on a route like this is to melt snow and ice into drinking water, removing the need to carry heavy and bulky water supplies. Integrated units that include a cooking pot and hanging attachment tend to be the lightest, least bulky and most convenient.
Jetboil: Zip Cooking System
Minimising weight and bulk is important, but should be balanced against the resulting physical deterioration if taken to the extreme. Modern sleeping bags, bivvy bags and sleeping mats provide lightweight, warm and weather resistant options.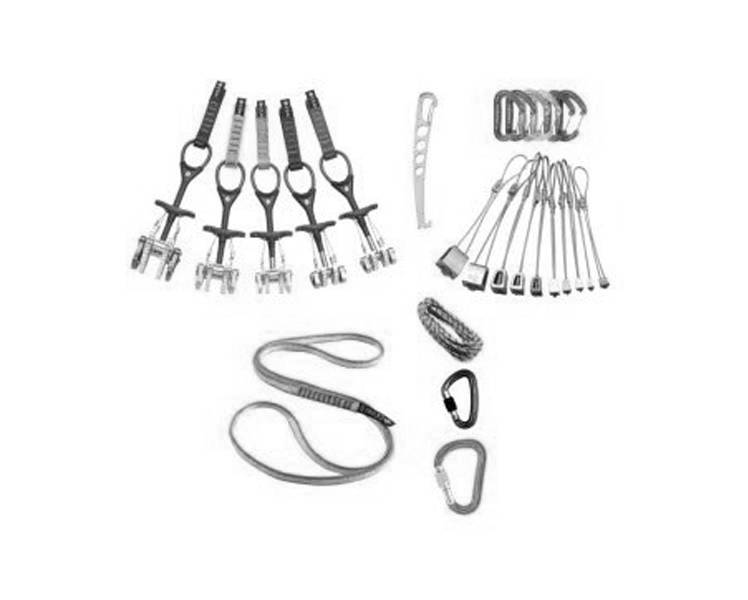 Keep it light. Half a set of cams, a full set of nuts, a mix of approx 10 slingdraws and alpine draws, belay device, slings and 4-5 carabiners. More From Blueprint Series