tim howell | JÖTTNAR Pro Team
COMMANDO, CLIMBER, BASE JUMPER. READ TIM'S STORY, THEN WATCH HIS FILM BELOW.
At eighteen, after wildlife guiding in Africa, I joined the Royal Marines. Becoming a commando and a Royal Marines Mountain Leader developed mental and physical robustness.
I became passionate about climbing, mountaineering, and wingsuit BASE jumping. My first BASE jump in 2013 in France made my connection to the sport, considered deviant and unjustifiable by some, instant. I was the first British person to ski BASE jump and I've jumped icons including Table Top Mountain, Half Dome, Trident du Tacul, and the Grand Canyon.
I aim to be the first to climb and then jump the 'classic' six North Faces of the Alps. I climbed the Eiger's North Face in 2015, jumping from the West Flank; then Tre Cime's Comici Route, jumping from the summit. In 2017 I climbed the Cassin Route on Piz Badile, but could not find an exit - so will return. Military operations and training broke the project's momentum, so I left the Royal Marines and now have the space to complete it and enjoy the mountains.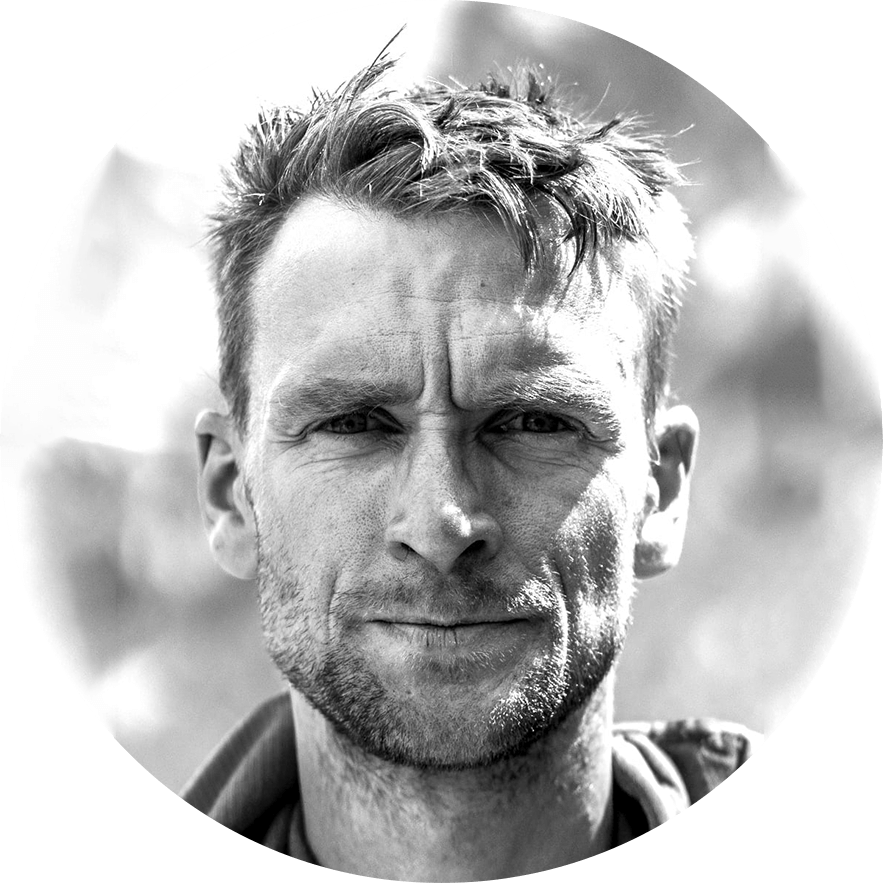 BASE JUMPER | SKIER | CLIMBER