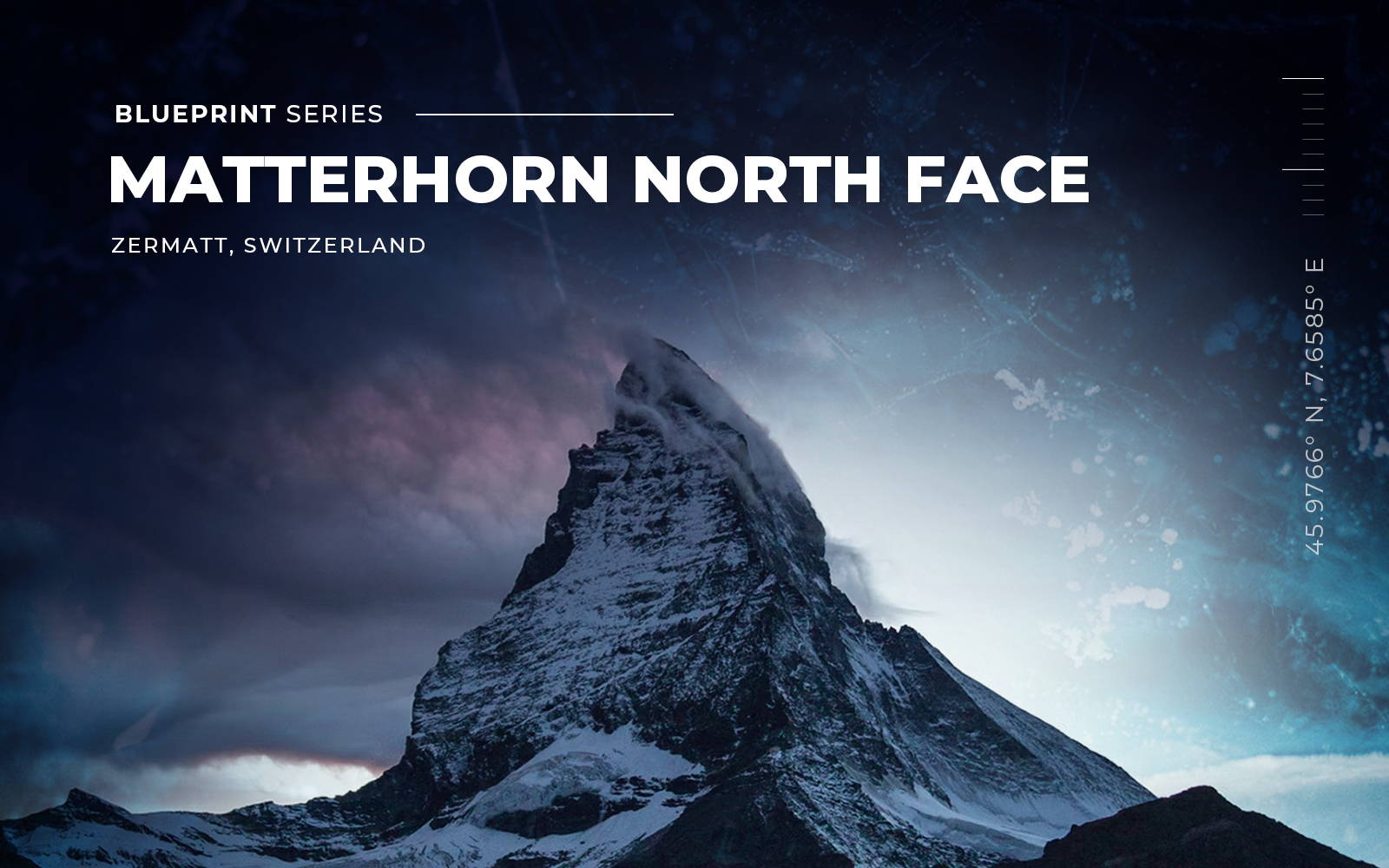 With over 1,000 metres prominence and towering improbably over Switzerland's alpine capital, Zermatt, the Matterhorn was first ascended in 1865 by a team led by British alpinist Edward Whymper. It wasn't until 1931, however, that its imposing north face was ascended.
Jöttnar's Tom Grant lives in Chamonix and is an IFMGA mountain guide. Here he gives a first-hand account of climbing this highly prized route.
On The Matterhorn Summit Ridge
Although Whymper's summit in 1865 resulted in four of his seven-man team falling to their deaths on the descent, most ascents these days follow his same line up and down the Hörnli Ridge. The Matterhorn summit remains a much sought-after objective and is one of the more sustained and difficult trade routes in the Alps.
Its imposing north face, however, wasn't climbed until August 1931 by the brothers Toni and Franz Schmidt, who famously rode their bicycles all the way from Munich to arrive at its base. It was the first of the six 'great north faces' of the Alps to be climbed. The concept of the six classic north faces was established by the celebrated French guide and alpinist, Gaston Rébuffat, in Starlight and Storm, where he chronicles his climbs of these north faces, each one a cutting-edge route of its time. Of the six, the Eiger, Grandes Jorasses and Matterhorn north faces are longer, more committing and therefore considered to be more difficult overall than the other three, and are sometimes referred to as 'the trilogy.'
There have been other harder routes established on the Matterhorn north face, most notably the Bonatti, but these receive far less attention than the original north face route put up by the Schmidt brothers. The entire north face can be clearly seen from the centre of Zermatt, adding to its aura and renown.
"It was the first of the six 'great north faces' of the Alps to be climbed."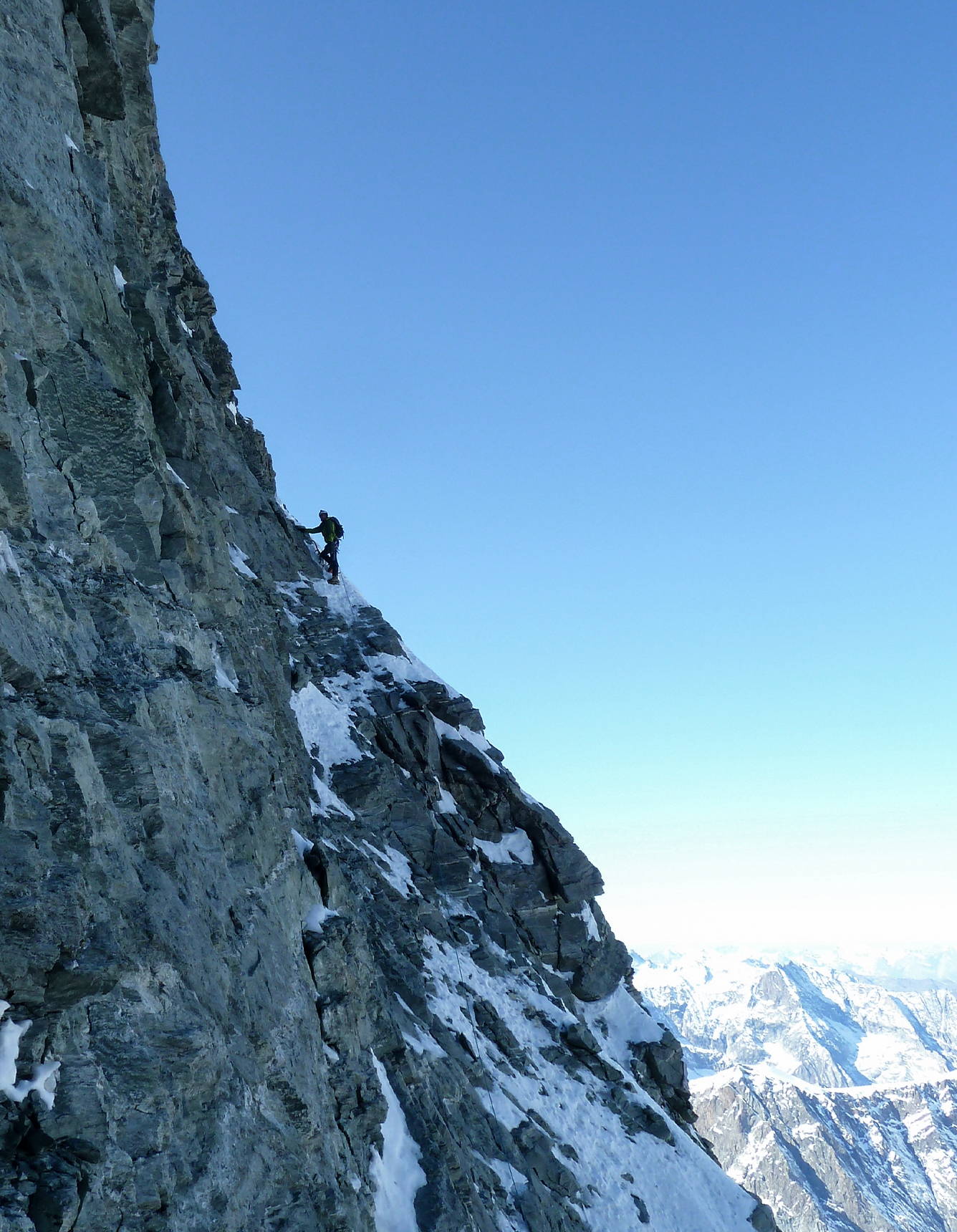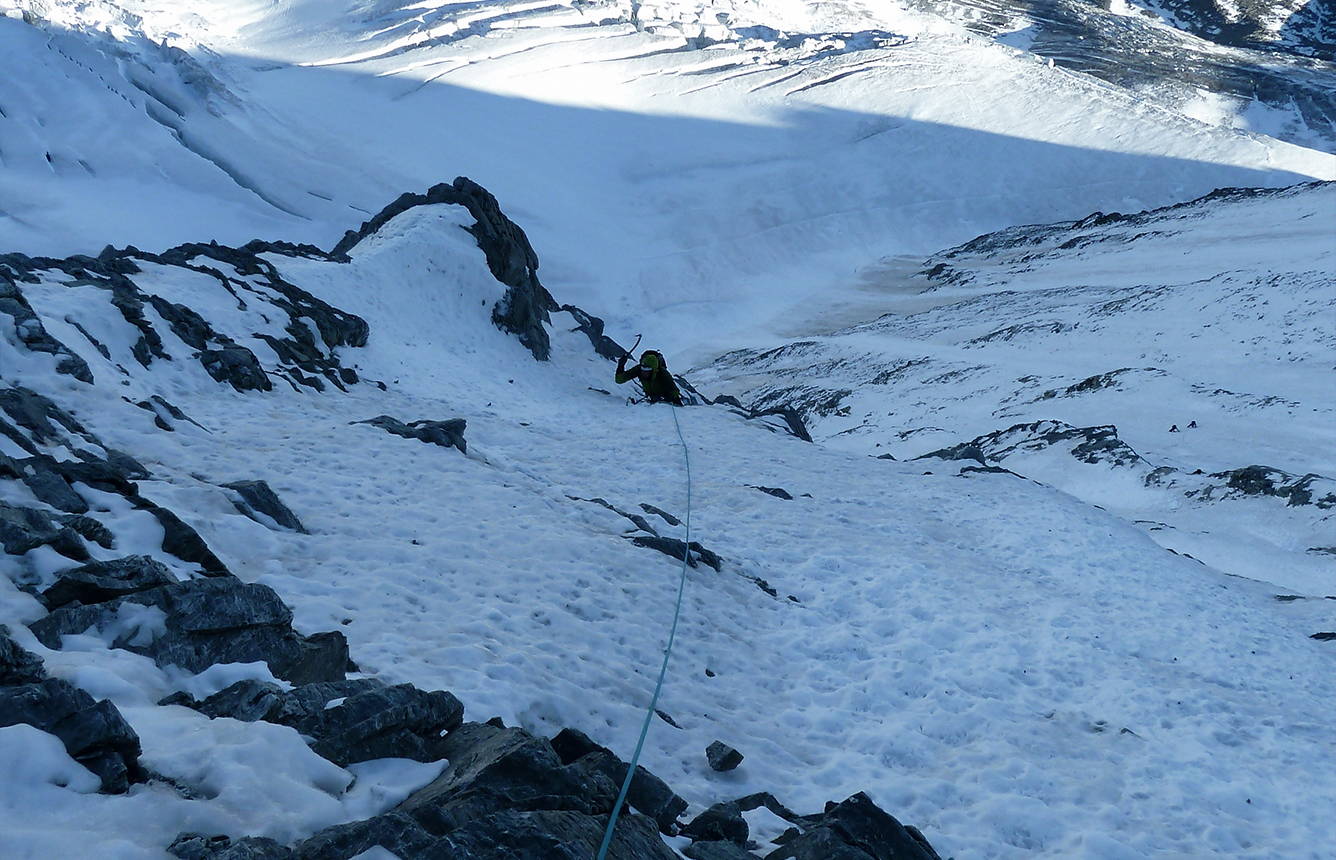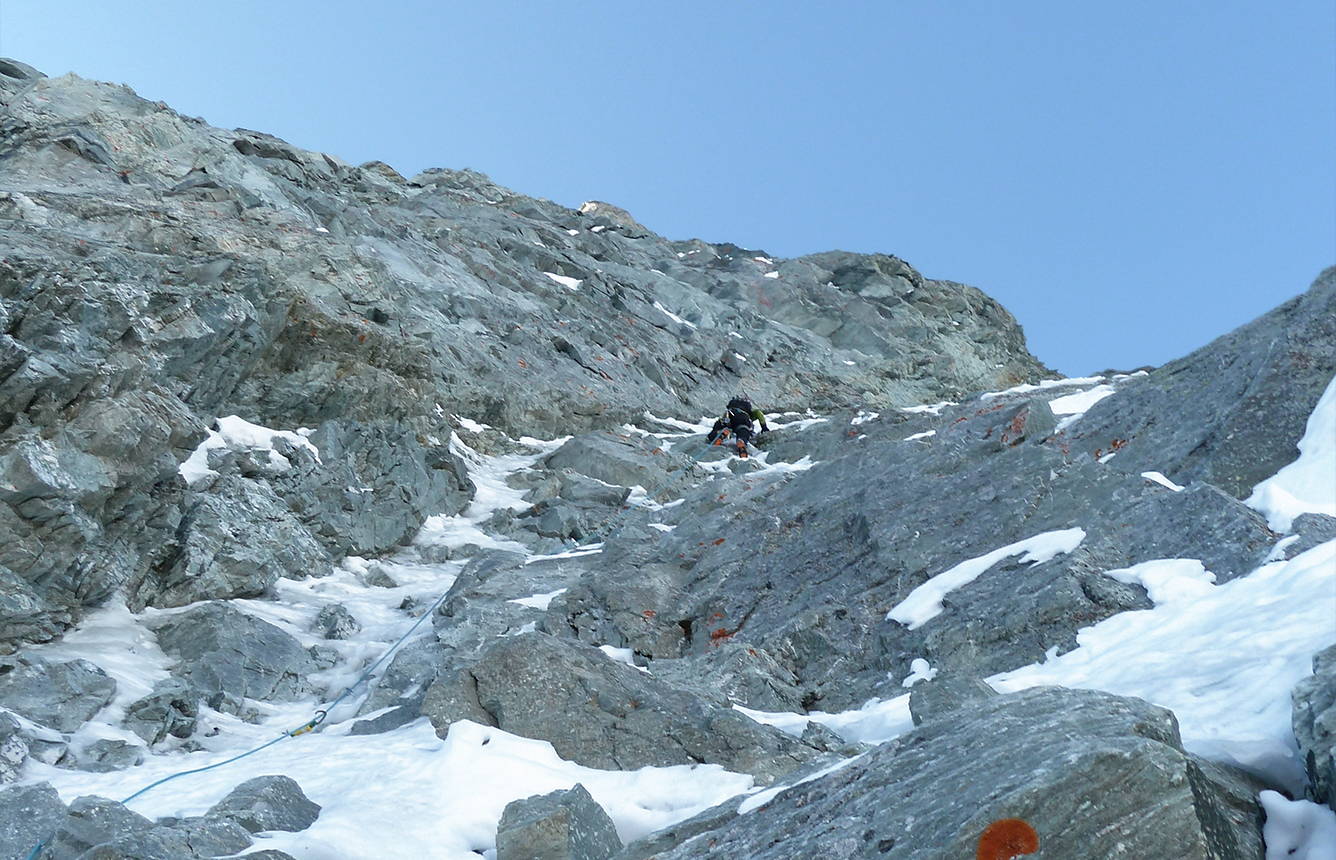 The Schmidt north face route follows a logical but not always obvious line of weakness up the 1,100-metre face. Although the mixed climbing is never very technical by modern standards, the route is long and committing and solid protection and belays are not always easy to come by. Retreat from high on the route would be very problematic, there are no good bivi spots anywhere on the line, and route finding requires some careful attention at times. Nearly all teams therefore plan on climbing the route in a day, and moving together quickly and efficiently is crucial to success.
"The route is long and committing and solid protection and belays are not always easy to come by"
After the first icefield of calf burning 50–60° terrain, the climbing is mainly slabby and delicate up shattered limestone. The line follows a series of diagonal mixed gullies cutting across the middle of the face before the angle kicks back near the top. However, the moderate mixed terrain high up on the face seems to go on and on. After traversing to the Swiss summit, the Hörnli provides the easiest means of descent. When I climbed the route with Ben Briggs in October 2011, we took around 10 hours to climb the face and then descended to the Solvay hut for the night, located a third of the way down the Hörnli.
The Schmidt route is highly conditions-dependent and requires some build-up of ice. This is formed when sticky snow plasters the face and then undergoes a melt freeze cycle. Good conditions can sometimes be found during a cool and unsettled summer but are more likely in autumn through early spring. As winters become milder, winter ascents of all the great north faces have become more common during dry periods of high pressure. It isn't uncommon, however, for the face not to come into condition at all over the course of a year.
When it was first climbed in 1931, the Schmidt brothers established a route that was way ahead of its time. It remains a committing test piece to this day and still commands the respect of strong alpine climbing teams.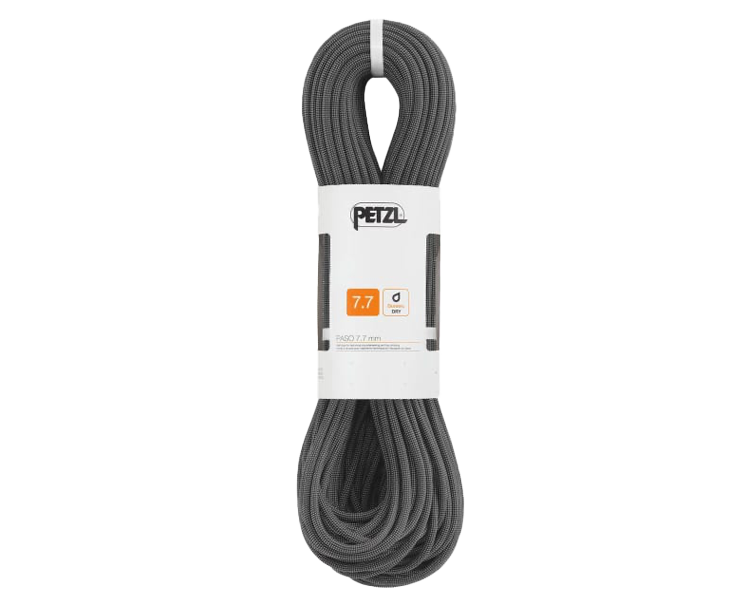 Used in a pair, half ropes reduce drag on routes which wander or traverse. Half ropes can also be tied together to allow full rope length and easily retrievable abseils. Mountaineering-specific ropes are dry treated, making them resistant to moisture absorption and to freezing.
Petzl: Paso Guide 7.7mm Half Rope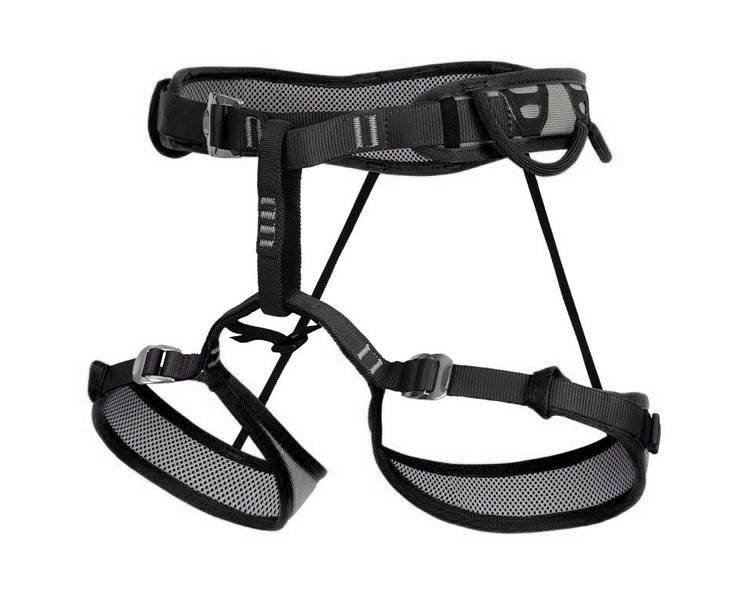 A harness connects you securely to both ropes. Its gear loops act as a carriage system for screws, slings, carabiners and quickdraws. Alpine climbing harnesses come with adjustable leg loops and normally have attachment points for ice screw racking systems.
DMM Climbing: Renegade Harness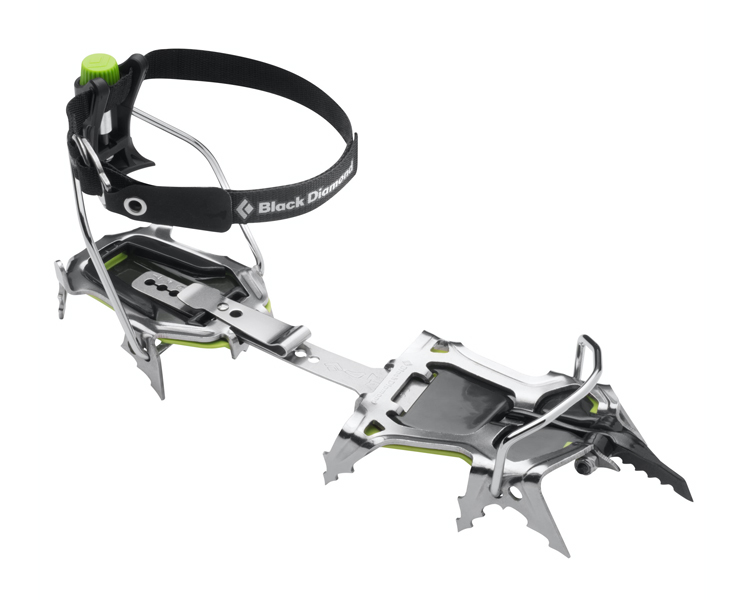 Alpine crampons come with protruding, and often replaceable, front points, which give purchase and stability in ice and mixed terrain. They come in mono or twin point configurations - the former generally providing dexterity, the latter stability.
Black Diamond: Stinger Crampons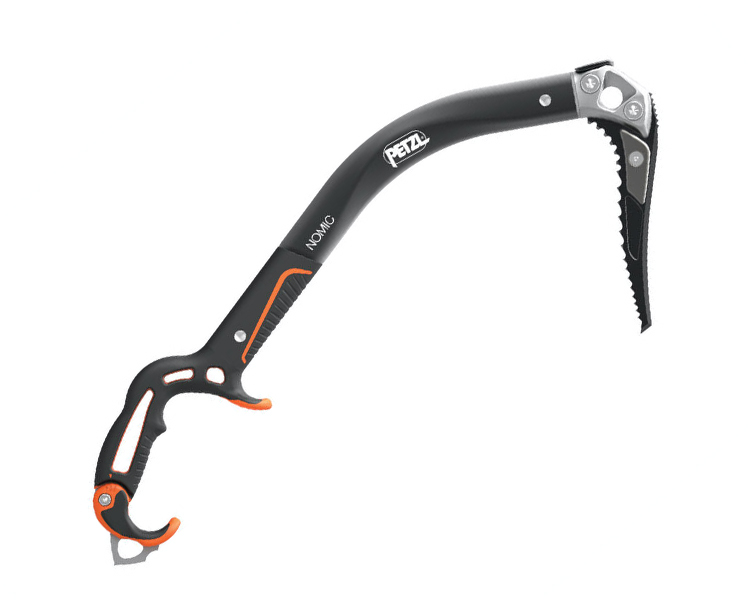 Ice tools are designed to penetrate ice and to slot into cracks, giving secure placements to allow upwards progress. Modern tools have curved shafts and steeply angled picks, allowing the steepest of ground to be ascended.
Petzl: Nomic Ice Climbing Axe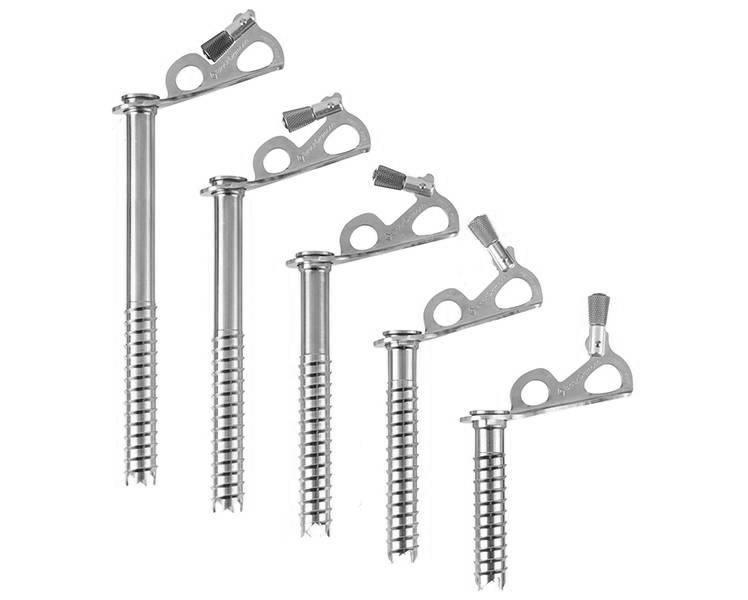 In good ice, screws provide strong and reliable runner placements and are normally quick and easy to deploy. Having a selection of varied lengths allows you to match the screw with available ice depth, increasing the chances of strong placements.
Black Diamond: Express Ice Screws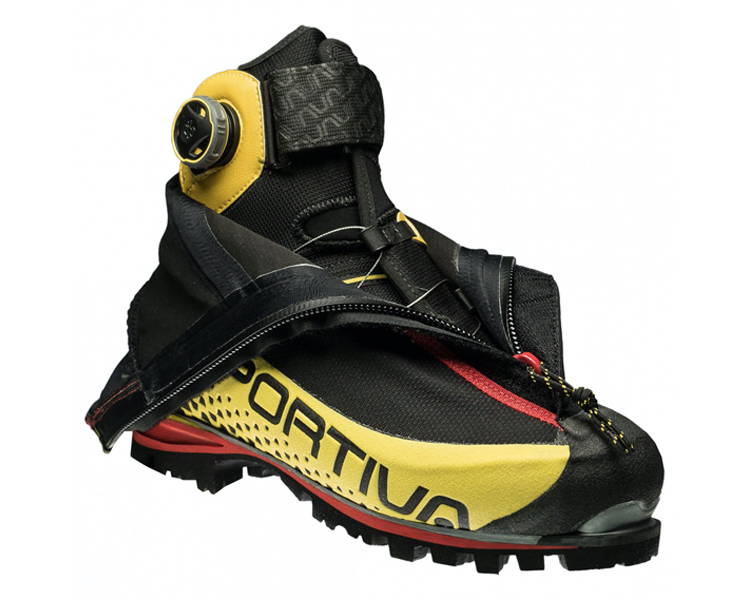 Specialist mountaineering boots have rigid soles, providing a stable platform for crampons to clamp onto. A pair that is warm, waterproof, lightweight and low-volume will add considerably to comfort and will aid technique.
La Sportiva: G5 Climbing Boots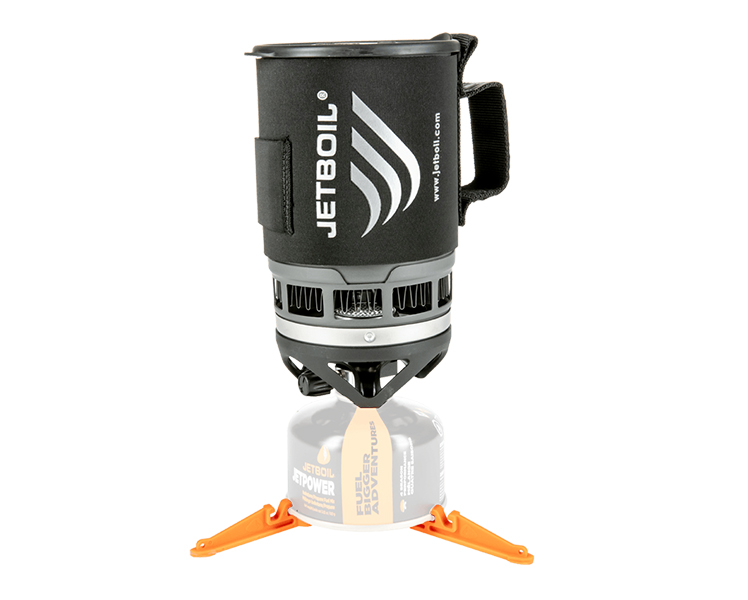 The primary function of a stove on a route like this is to melt snow and ice into drinking water, removing the need to carry heavy and bulky water supplies. Integrated units that include a cooking pot and hanging attachment tend to be the lightest, least bulky and most convenient.
Jetboil: Zip Cooking System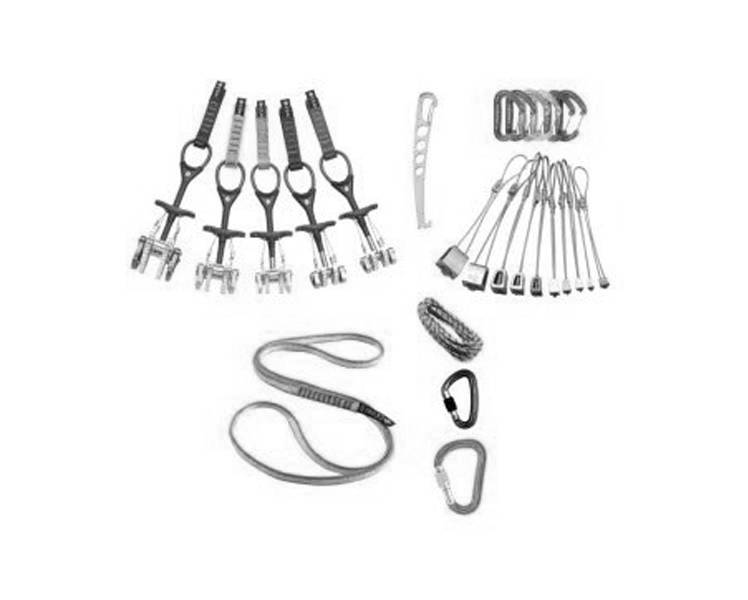 Keep it light. Half a set of cams, a full set of nuts, a mix of approx 10 slingdraws and alpine draws, belay device, slings and 4-5 carabiners. More From Blueprint Series