Standing AT 3,692m, THE WETTERHORN TOWERS above the town of Grindelwald. IT'S A SOUGHT-AFTER SPRING SKI TOUR, OFFERING VIEWS THROUGHOUT OF ITS FAMOUS NEIGHBOUR - THE EIGER.


BEGINNING ON ITS NORTH-EAST side in the village of Rosenlaui, ThIS ITINERARY BY JÖTTNAR'S JOHN THORNTON GIVES A TECHNICALLY STRAIGHTFORWARD OUTING, BUT ONE TO TEST YOUR ENDURANCE.
With approximately 2,400m of elevation gain and a total distance of over 20km this may seem daunting to many. That said, you are rewarded with fantastic terrain and brilliant panoramic views from the summit making it very worthwhile.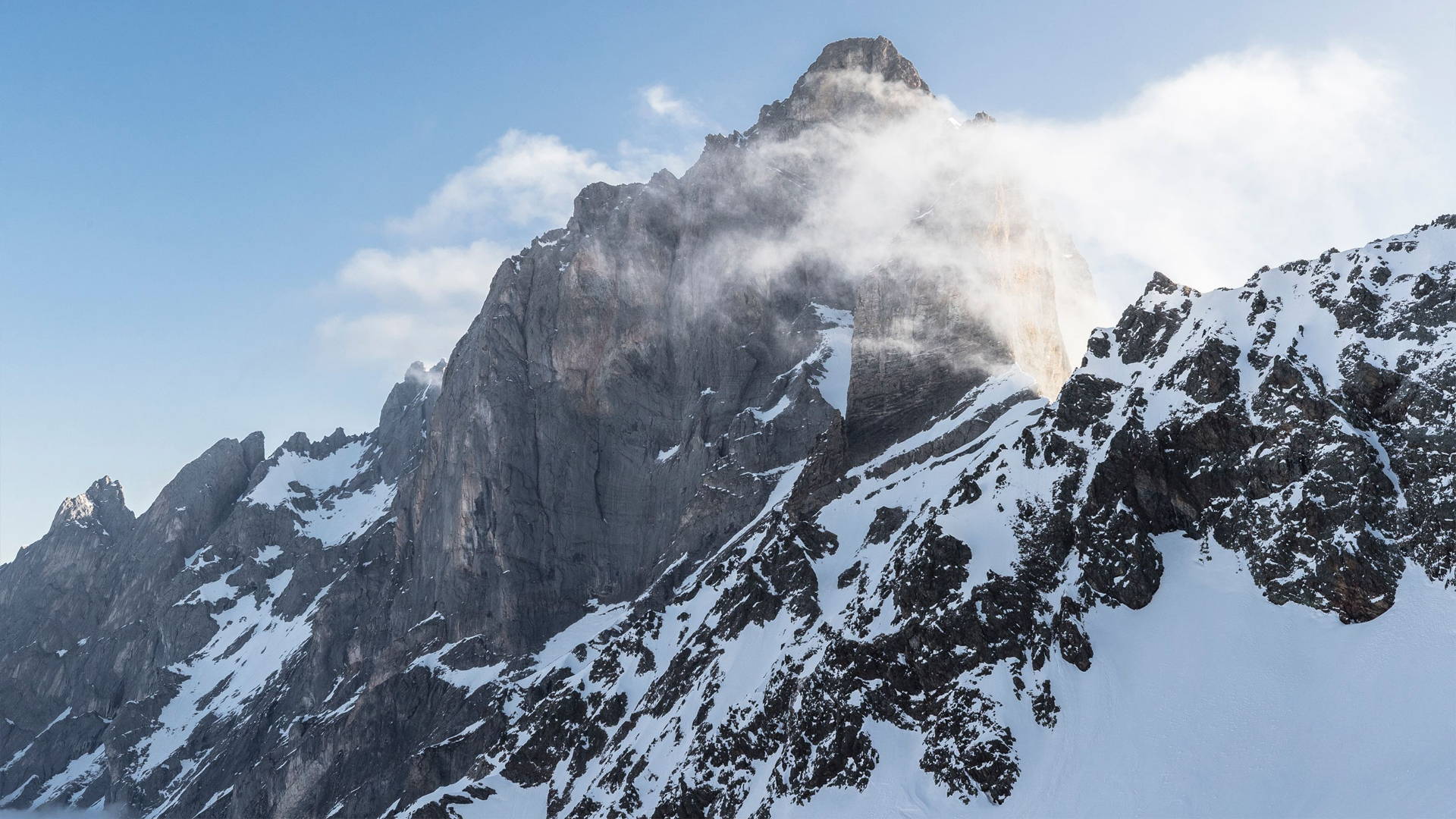 Parking in Rosenlaui, begin navigating your way through the woodland in the direction of Gletcherschlucht.
This is narrow and steep in places but try to stay close to the summer trail which at approximately 1,700m will lead you into an opening where you want to bear South. Leading into the bowl it is best practice to keep slightly right due to the potential avalanche danger.
This is more a note for the descent later in the day when the snow is warm - but we did see some activity even at 7am.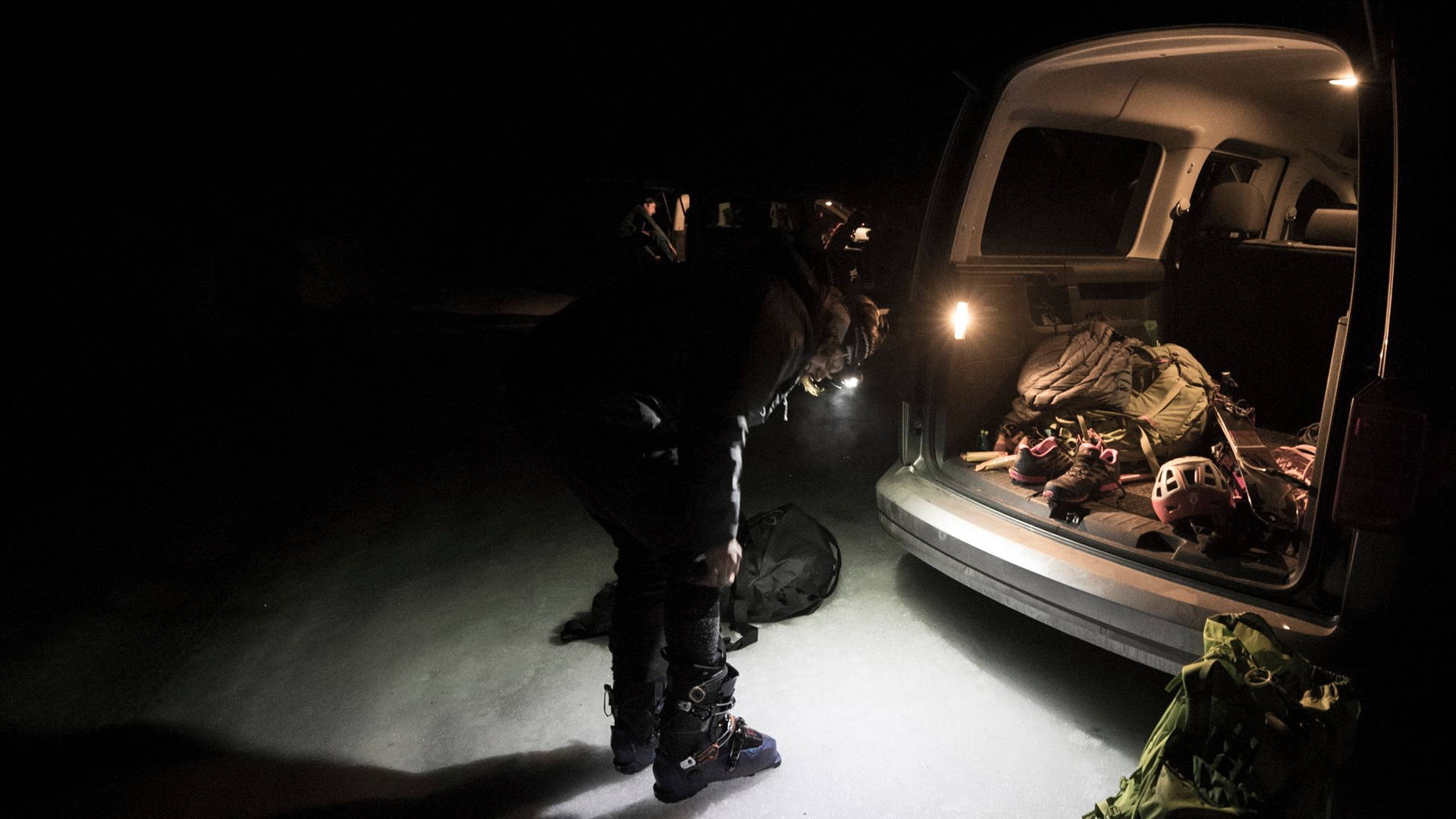 Continuing higher into the bowl turn left and access a ramp. We were fully engulfed by cloud and therefore missed it initially. Again, just follow the summer trail as best you can.
Follow this ramp until you reach a corner where a short couloir will bring you to the foot of the glacier.
Travelling in a WSW direction and nearing 2,600m elevation you are presented with two options. Travel W through broken glacier terrain which looks improbable but actually goes easily, or alternatively in a southerly direction which is more open, easier to navigate but steeper. We opted for the latter.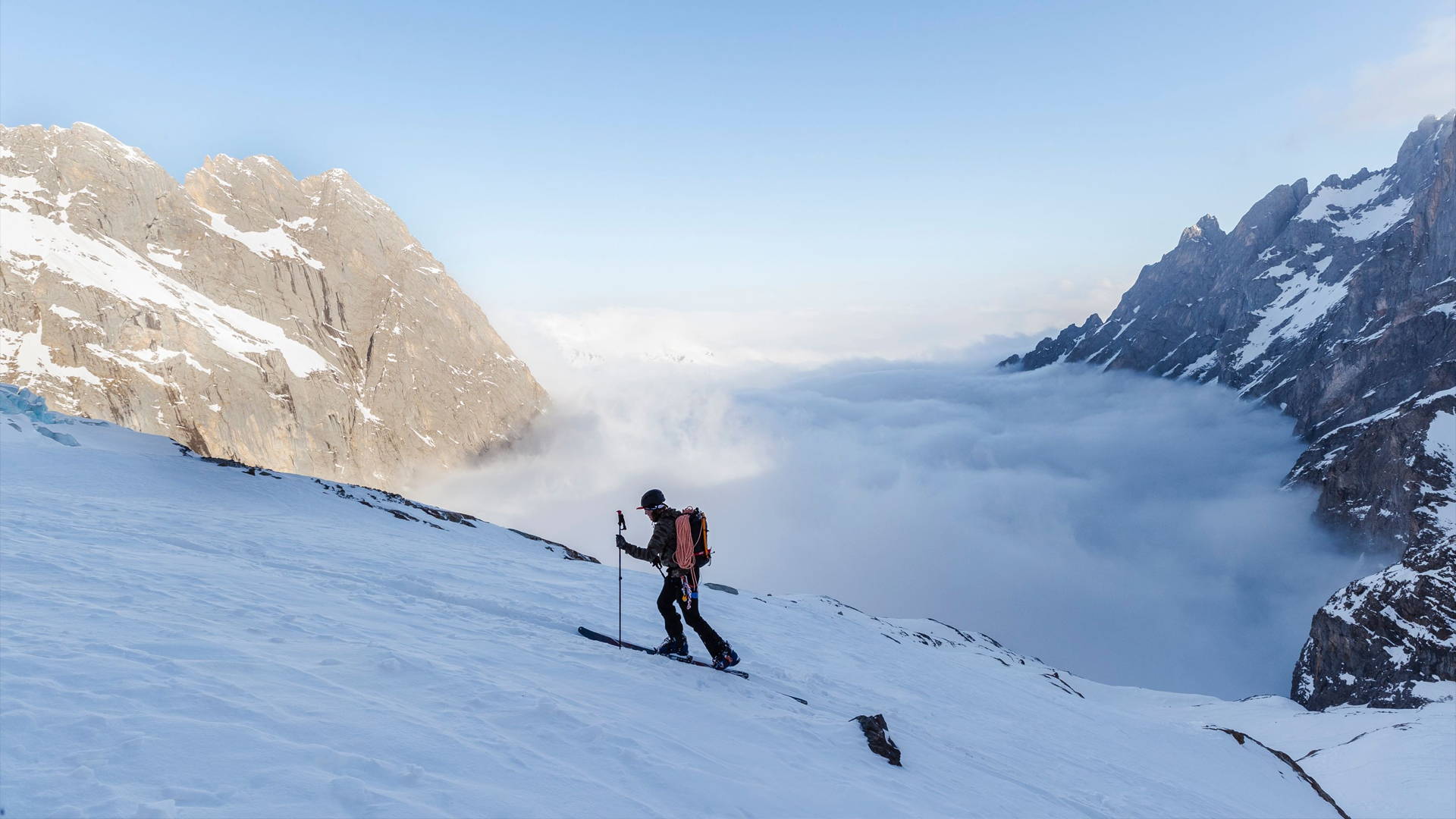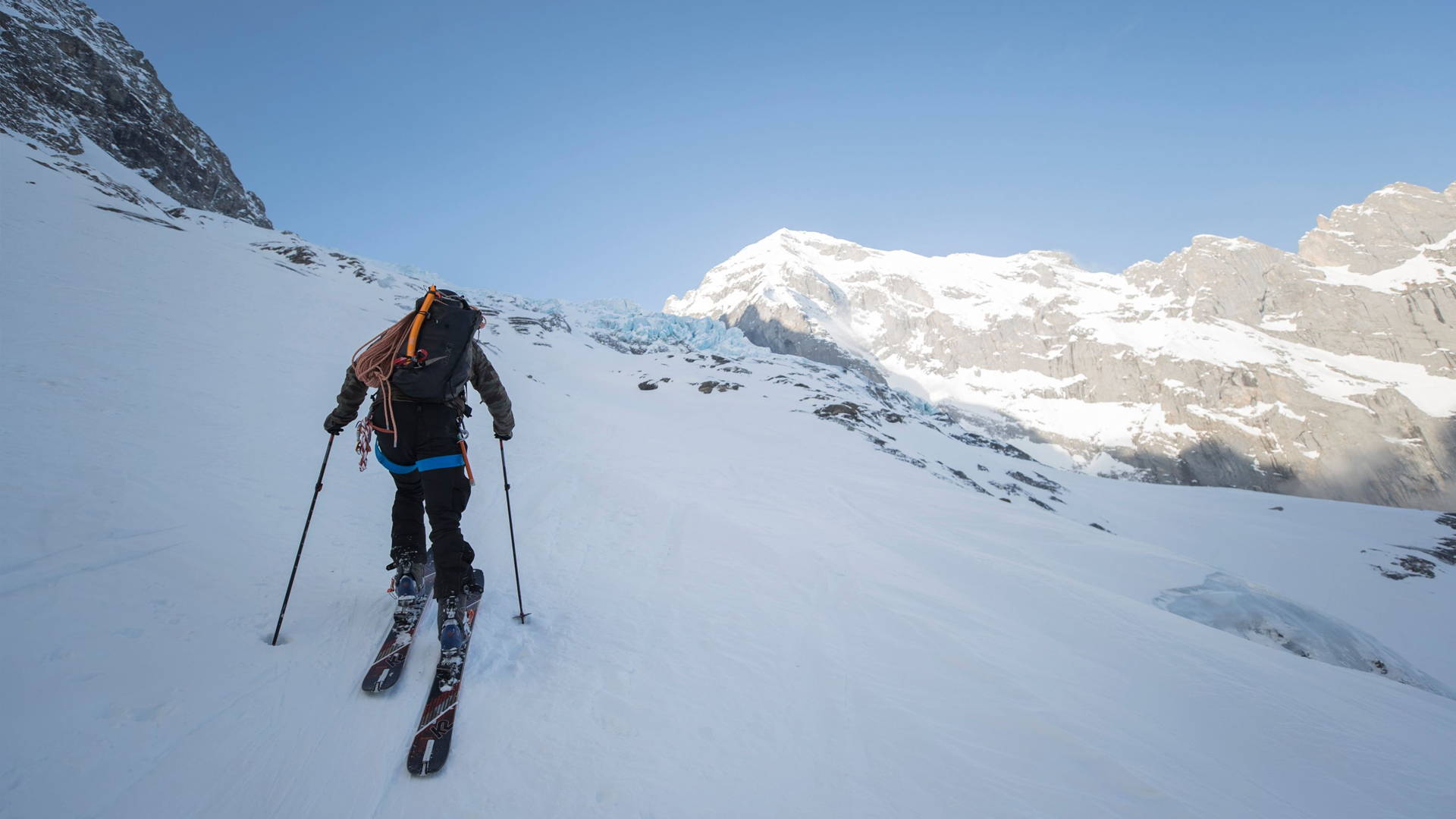 Traverse the low angle glacier to a saddle south of the Wetterhorn at an elevation of approximately 3,200m. Here you gain a real view of the summit and the face that you will later ski down. It begins to look real steep here…that's because it is!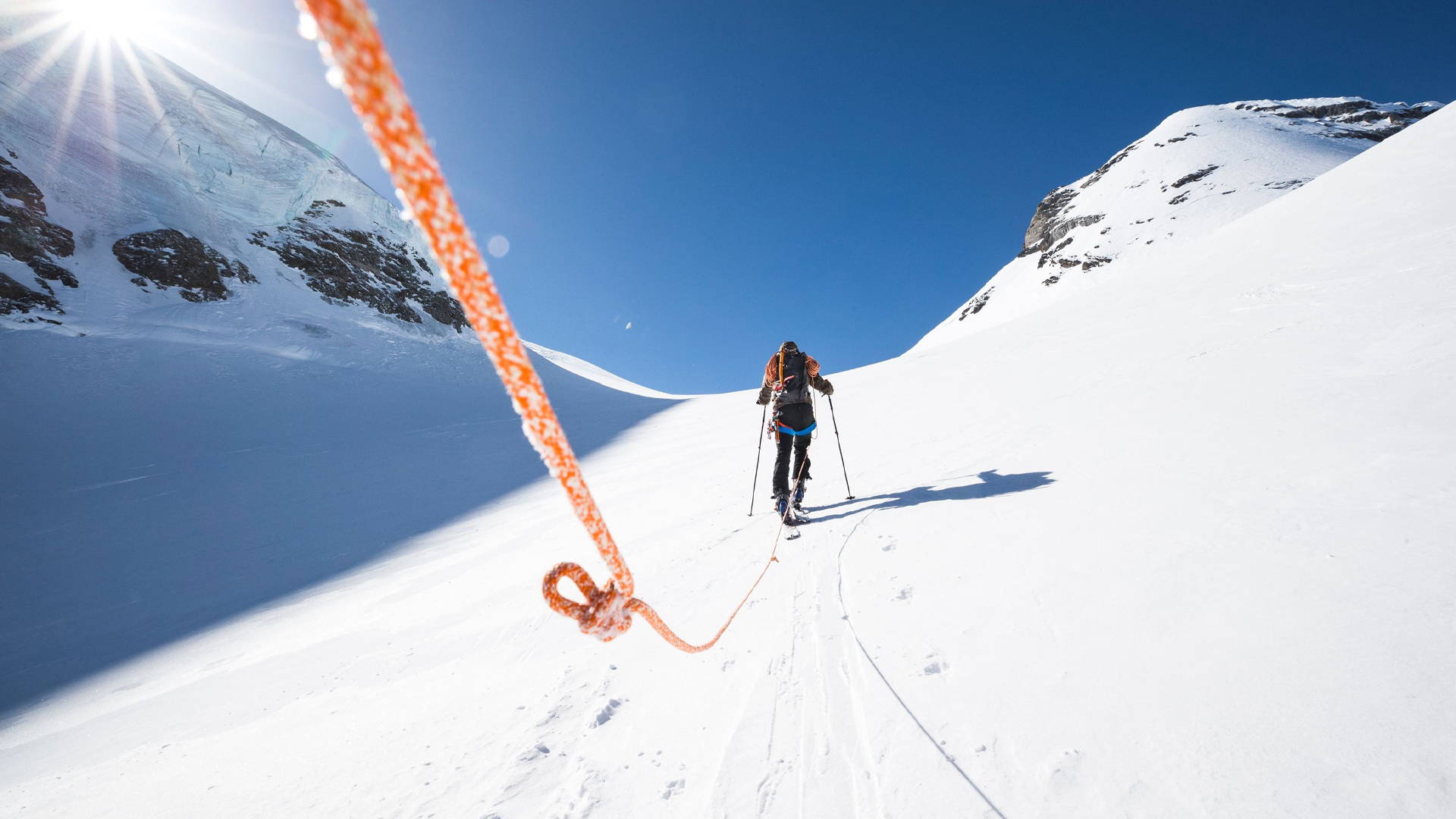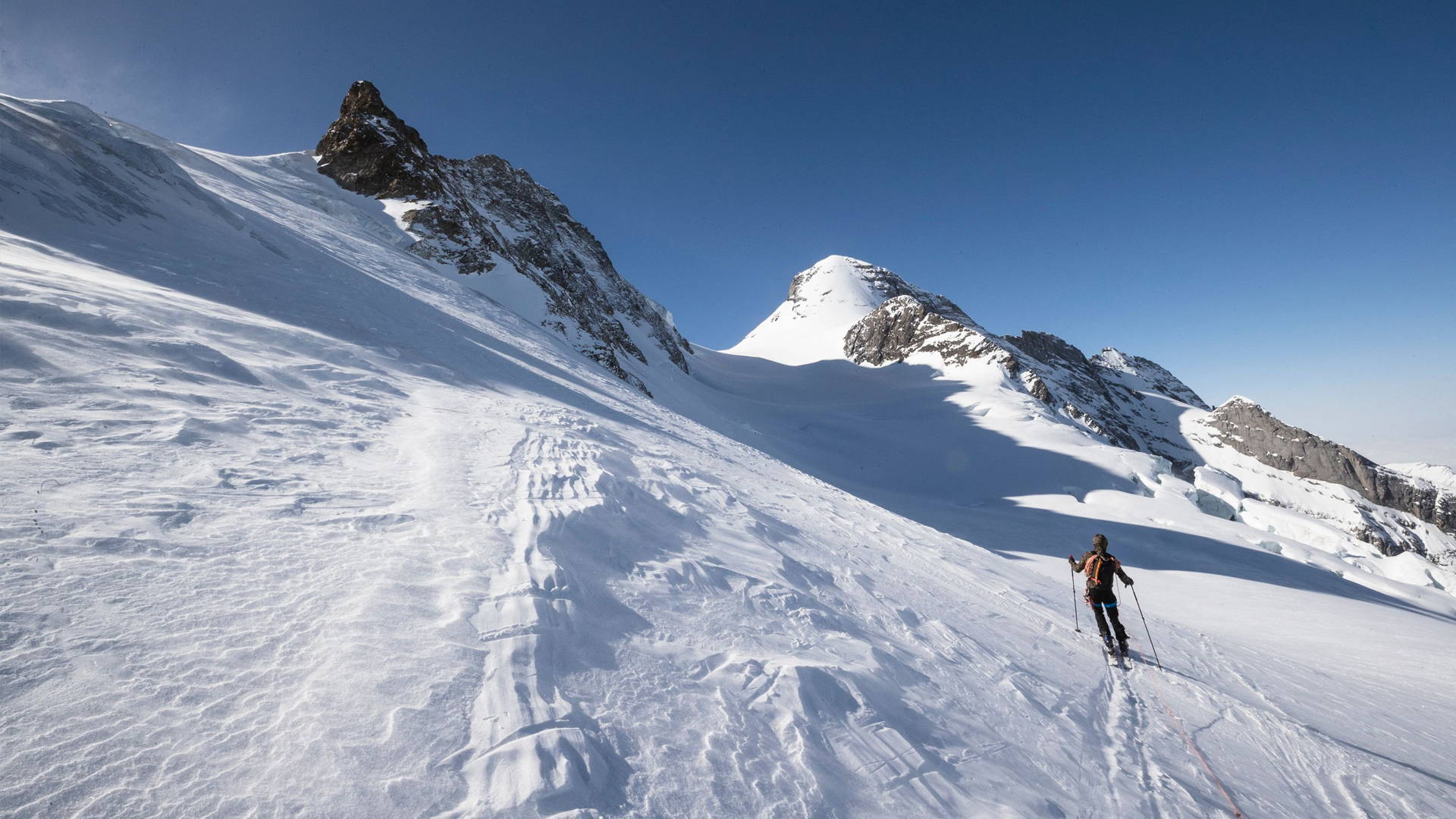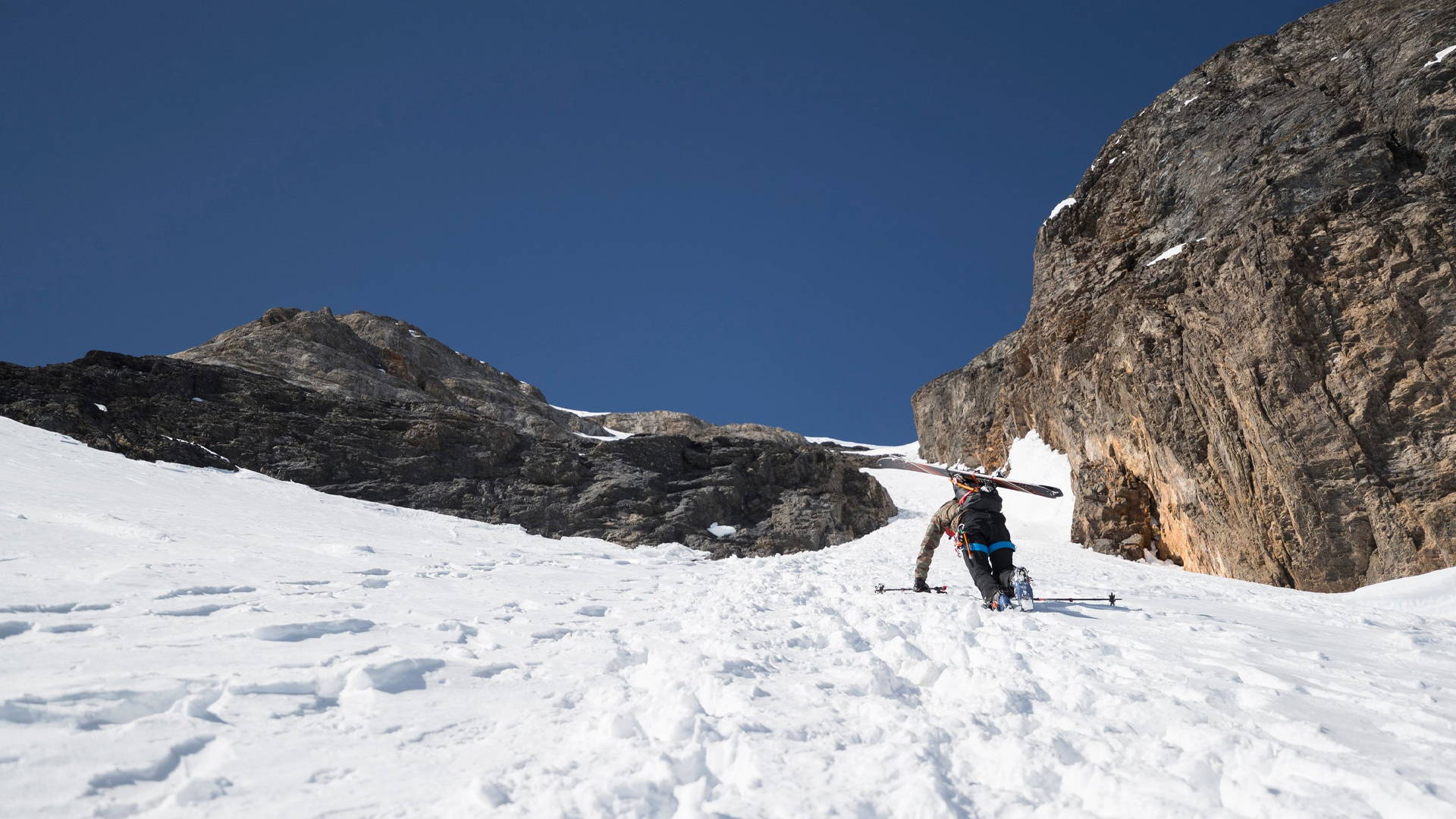 Continuing in the direction of the summit you will hopefully find a boot-pack track just West of the face which will lead you to the summit. After slogging your way up here for another 200 height metres you can now enjoy the well-earned panorama.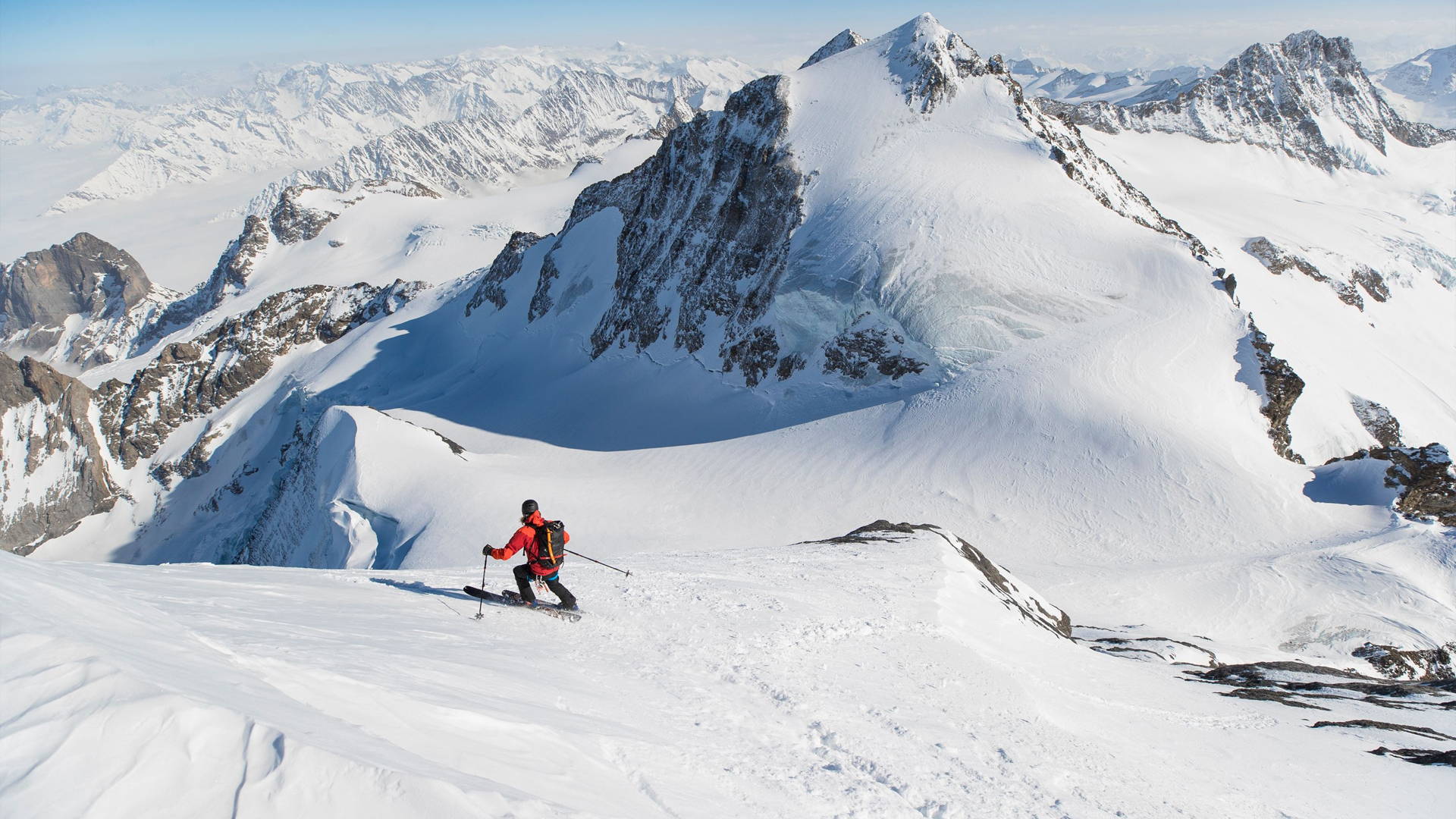 On the descent we found the face to be steeper than anticipated and was mostly between 40-50 degrees steep. This, however, was a pleasant surprise as it added a little spice to our endurance day.
After descending the face you can look forward to almost 2,200m of uninterrupted descent (except for side stepping back across the saddle).
This time we navigated our way through the broken glacier terrain (mentioned earlier) and were happy to find it with good snow before we descended back into the cloud that had shadowed the valley all day long.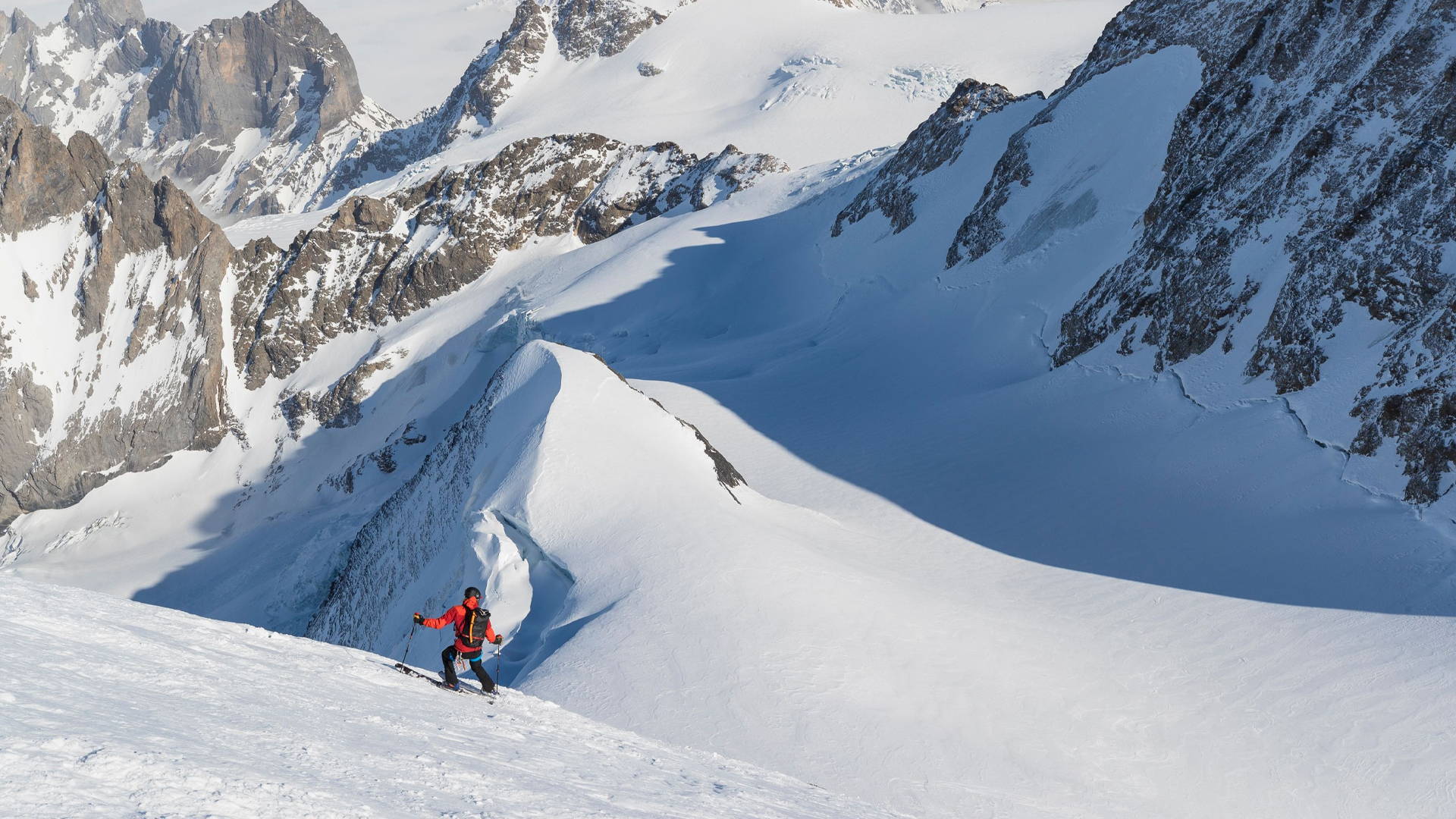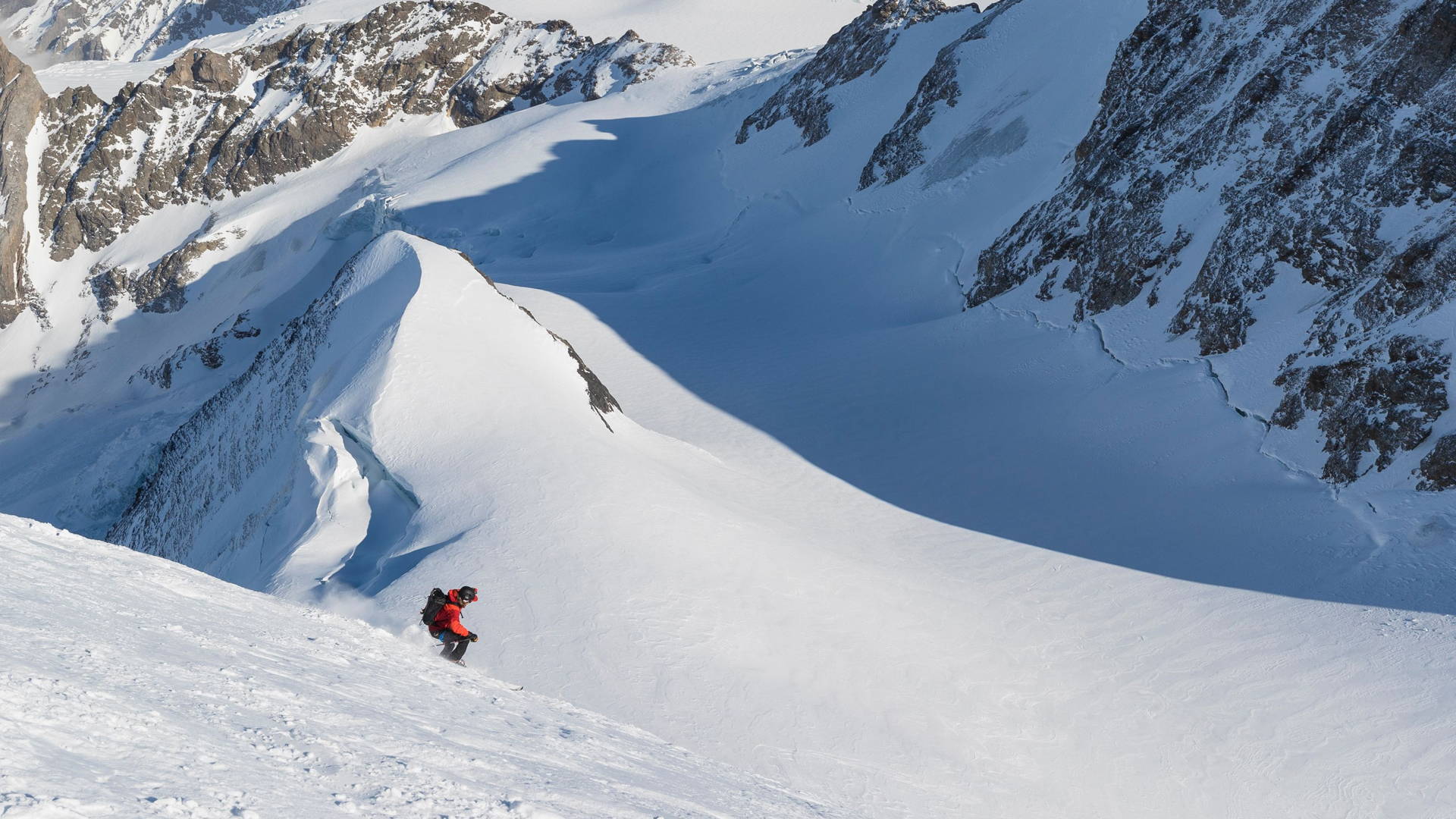 We saw many groups that day and can understand why. It's a fantastic tour with amazing scenery and I can't wait to get back up there on some more missions.
The Wetterhorn is a peak in the Swiss Alps, rising above the village of Grindelwald. Formerly known as Hasle Jungfrau, it is one of three summits on a mountain named the "Wetterhörner", the highest of which is the Mittelhorn and the lowest and most distant the Rosenhorn.