In the first instalment of a guide to layering systems, Jöttnar examines the options available for winter walkers.
Winter walking in the UK will cover a range of weather conditions, from dry cold to driving wind and rain, so flexibility in layering is essential. Staying dry is crucial to ensuring comfort throughout the day, so avoiding sweating is extremely important. This could mean wearing simply a base layer shirt for uphill sections or moving a little more slowly, dependent on personal physiology. The old adage of 'be bold, start cold' is still valid!
Base layers:
These are the foundation of your clothing system, and have two main jobs: both to provide some insulation, and also to wick any sweat off your skin to keep you dry and comfortable. These can be made of either synthetic or natural materials (such as merino wool). Synthetic base layers (such as the Erling) can have better wicking properties, and are a little quicker to dry. Merino wool (such as our Hamr and Heimdall), on the other hand, has more odour resistance, and it also boasts better temperature regulation, ensuring that you neither overheat or cool to quickly. However, it can take a little time to dry once it has become damp. Given that winter walking is a slightly less aerobic activity, however, this is somewhat less of a concern. With either base layer fabric, it is often worth carrying a spare either as a change, or should a little extra insulation be required.
Base layer leggings are a matter of choice, depending on the weather and personal comfort – it may be more comfortable to wear a pair of base layer leggings under a pair of hardshell trousers in slightly warmer but wetter weather. Should extra insulation be required, leggings may be worn underneath a pair of softshell trousers as part of a fuller layering system.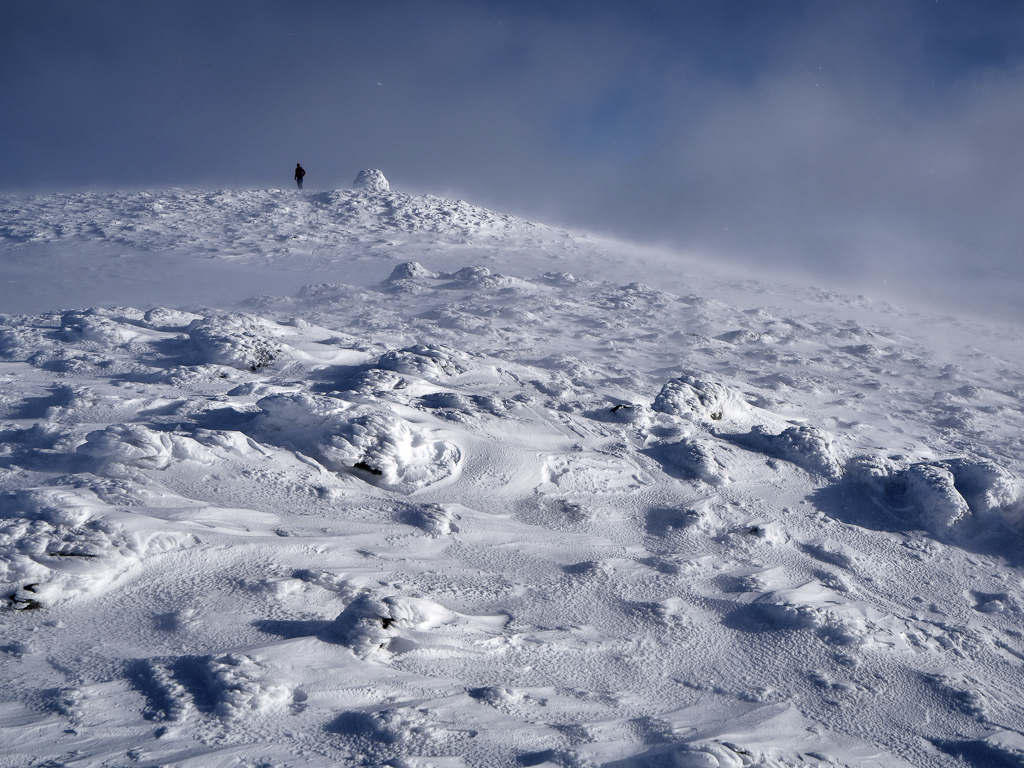 Mid layers:
The role of these clothes is to provide both warmth and additional wicking properties, moving sweat further away from the body by moving it off the base layers. In some situations (for example in light winds and slightly higher temperatures), the mid layer may be worn as an outer layer to prevent overheating.
Mid layers can take many forms, but the most common would be fleece (such as the Magni or Hemming), but in more extreme conditions an insulated jacket , either down or synthetic (such as the Thorsen or Elvar) coud be used as an alternative. Synthetic insulation has the major benefit of remaining warm even when it is wet, although all our down jackets are filled with hydrophobic treated down for maximum moisture protection. Hoods on mid layer jackets are a matter of personal choice, however a hood has the benefit that it can't be forgotten, and doesn't involve carrying an extra item (and the associated weight).
In terms of legwear, a pair of softshell trousers (such as the Vali) would provide an excellent balance of warmth and weather resistance, and also layer easily underneath a pair of hardshell overtrousers should the weather turn for the worse.
All our mid layers are treated with a DWR (Durable Water Repellent) finish, which helps light precipitation to bead off.
Outer layers:
Often referred to as 'hardshells', these form the final protective layer against the worst of the weather. They feature waterproof-breathable membranes (such as our exclusive SKJOLDR™ fabric), which ensure that the weather is kept out while allowing any swaet vapour to escape, maintaining a comfortable internal environment.  Our Odin jacket features pit zips which can be utilised to prevent overheating while working a little harder, again helping to minimise sweating.
All our overtrousers (the Vanir salopette and the Vanir LT trousers) feaure ¾ length side zips, which allow them to be put on over other legewear without having to remove boots. They also feature built-in gaiters which minimise snow ingress, along with reinforcements to protect against crampons. Depending on the prevailing weather conditions, it may be more comfortable to wear hardshell trousers over a pair of base layer leggings, especially if it is slightly warmer but still wet. In exceptionally cold weather, the higher bib of the Vanir would add an extra layer of insulation to the upper body.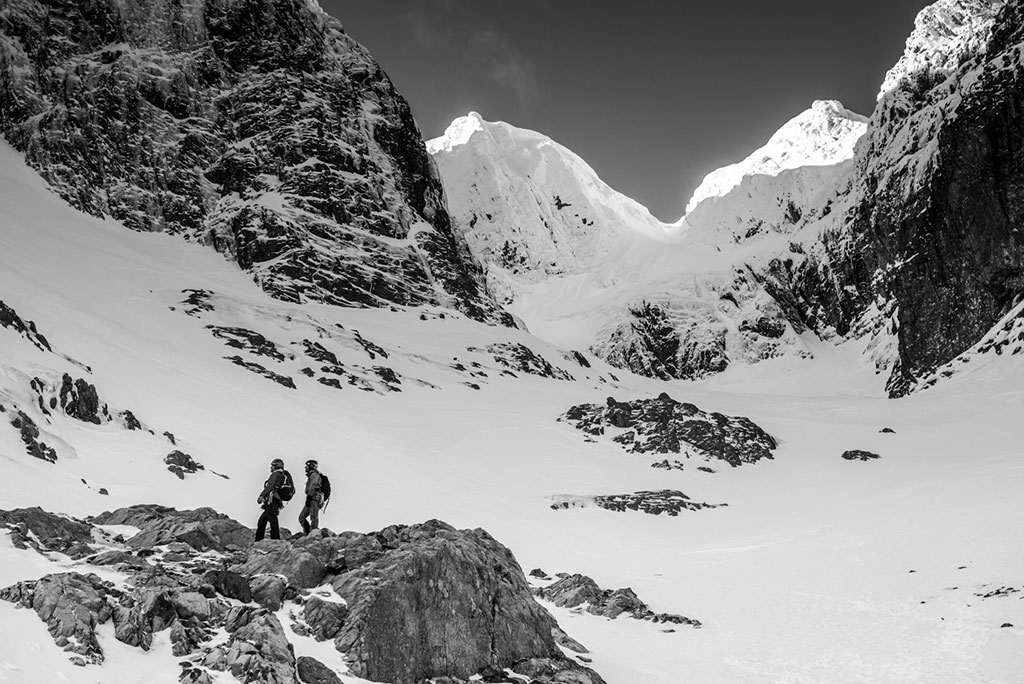 The belay jacket:
The belay jacket is a specialist piece of kit, designed to be worn only when stationary (for example on lunch breaks or navigation stops). This can be either down or synthetic filled, with the decision being influenced by the weather. Down is lighter and warmer weight-for-weight, however it will lose much of its insulation should it become wet (although our down jackets are all filled with hydrophobic down to mitigate this risk). In the usually damp UK winter, a synthetic jacket (such as the Elvar) would be a good choice. These jackets should be bought oversized, as they are intended to be worn over all the other layers worn, so it is best to measure while wearing your full winter layering system, and then use our size chart to help you come to a final decision.
Extremities:
The head, hands and feet are the body parts most likely to suffer in the cold, and require a little extra consideration. Wearing a hat will both keep your head warm, and also help to reduce heat loss, and this has the effect of keeping the other extremities warmer and more comfortable. Gloves can be tricky, however for winter walking dexterity is a little less important, and so gloves can be chosen specifically for warmth and waterproofing. Liner gloves are an essential addition, as they not only keep your hands warmer (by creating a layering system for the hands), but also protect the hands should gloves have to be removed to use a compass, or take photographs, for example. It is often worth carrying a pair of lighter weight gloves for uphill sections; excessive sweating on the hands will lead to them becoming cold throughout the day. Finally, a larger pair of gloves which can be put on over others will be a welcome addition both to warm up cold hands and provide protection if the weather deteriorates.
Appropriate footwear (a four-season, crampon-compatible winter walking boot) is the best way to keep feet warm and comfortable, and wearing liner socks will help to trap more warm air, and provide a little extra insulation.
For more information on our products, please follow the links below:
To take the guesswork out of your layering, we have a range of bundles available, all at a 10% discount: