During a stellar week this time last year, Jöttnar Pro Team members Tim Howell and Mike Pescod roped up together. They cut a swathe through the Scottish Highlands, climbing and jumping, each introducing the other to their respective disciplines. 
Mike is an IFMGA mountain guide and accomplished winter climber.  Staying attached to the mountain governs most decisions he makes.  Tim on the other hand, as a BASE jumper, sees things differently.  But the skill-sharing between both opened up a new world of possibilities as they moved out of their respective comfort zones.  By the end of the week, the pair had climbed some plumb winter lines with Tim opening up a series of never-before-jumped exits on The Cobbler, Ben Nevis, Glen Nevis and the Isle of Skye.
When the BBC broke news of the jumps, it was picked up and carried around the world.  Watch the film and then scroll below for a look behind the scenes.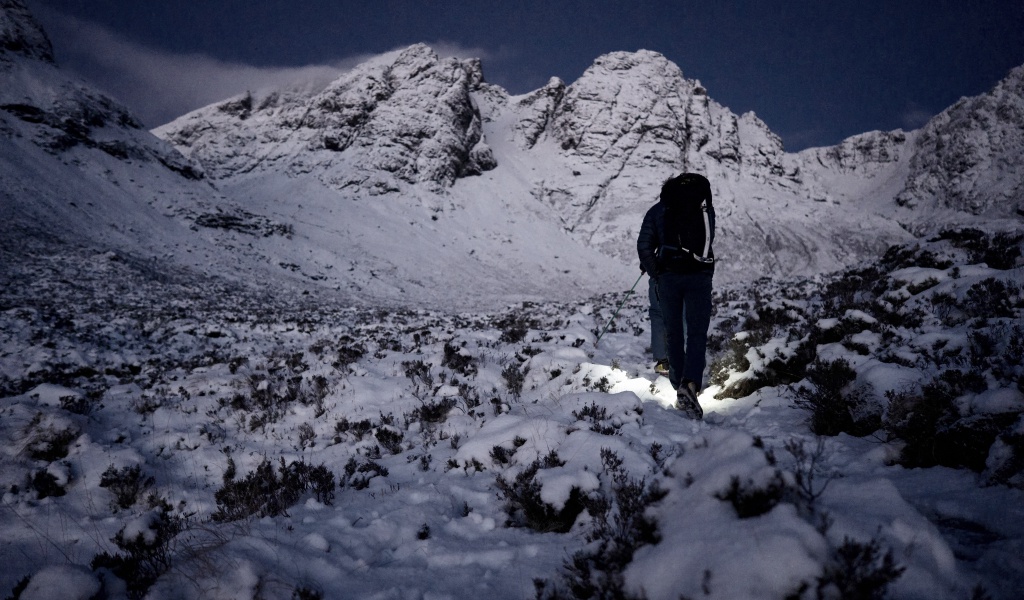 Dawn breaking on the approach to Blà Beinn, Isle of Skye.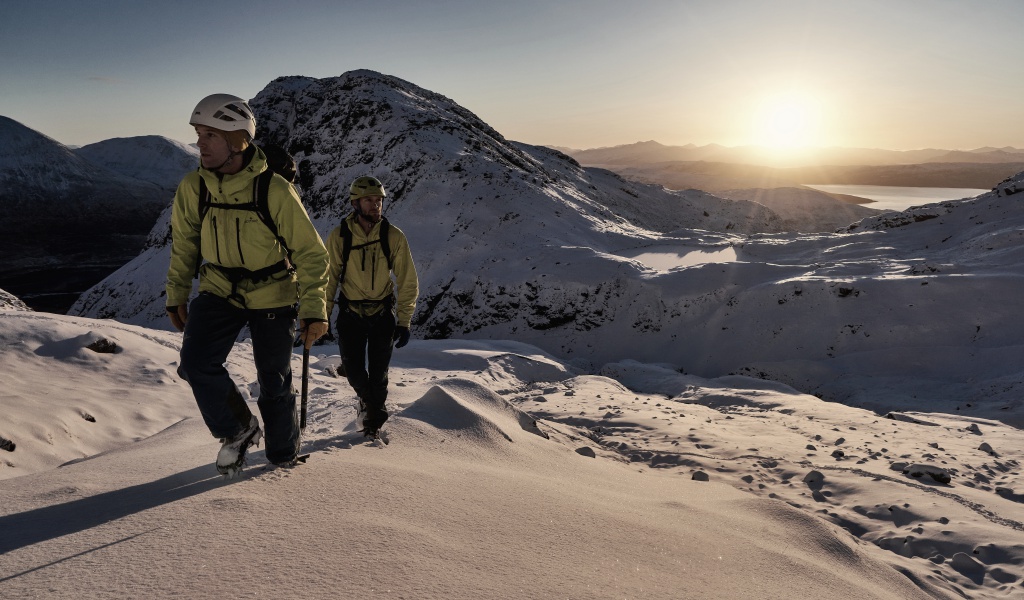 Blue sky, sunshine and virgin snow.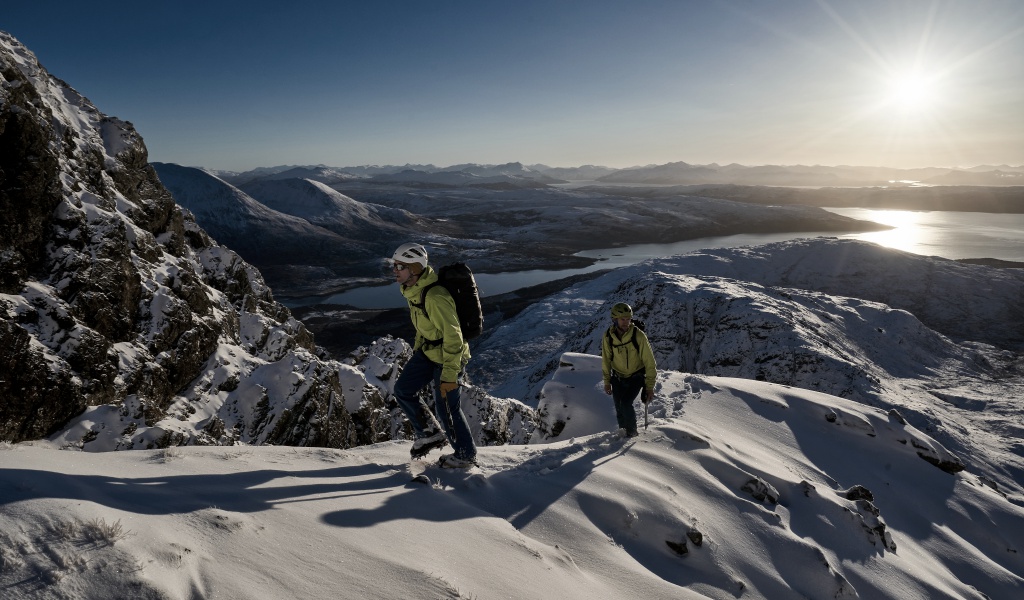 The rugged landscape of Skye unfolds below.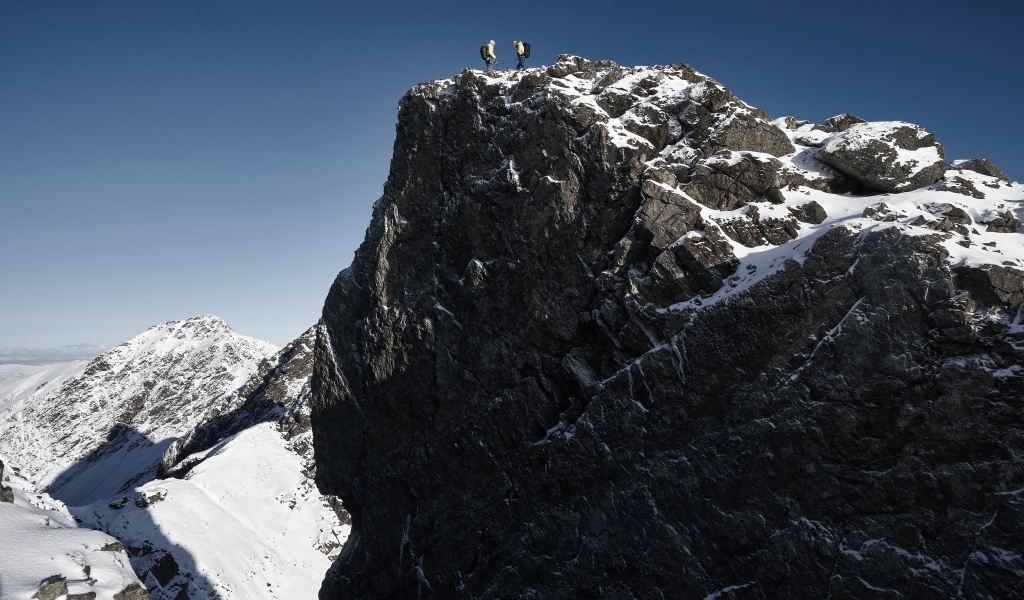 On top of The Great Prow, Blà Beinn - Tim's proposed new exit point.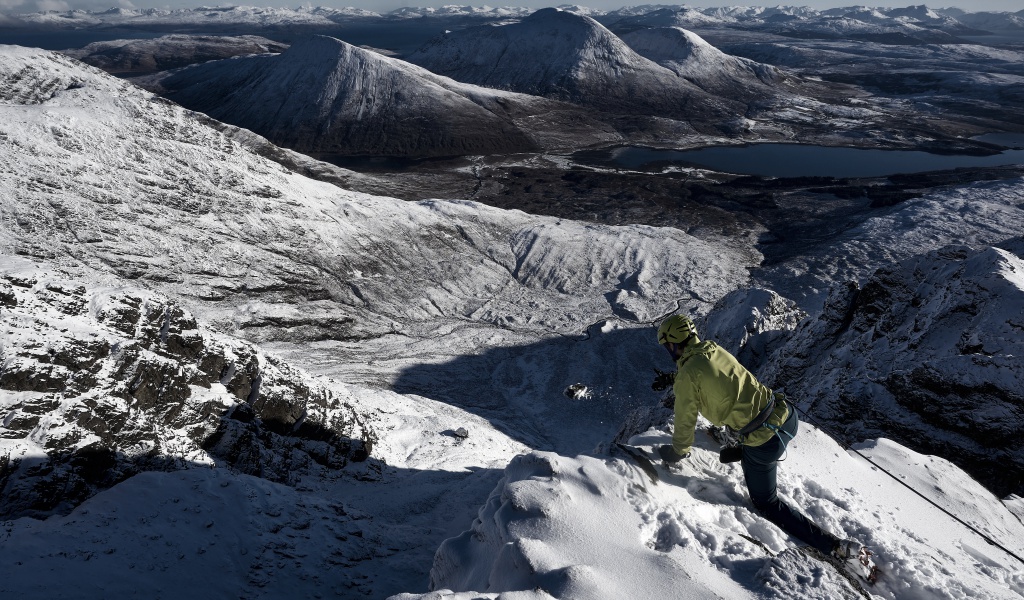 Using a small rock to check trajectory and heading.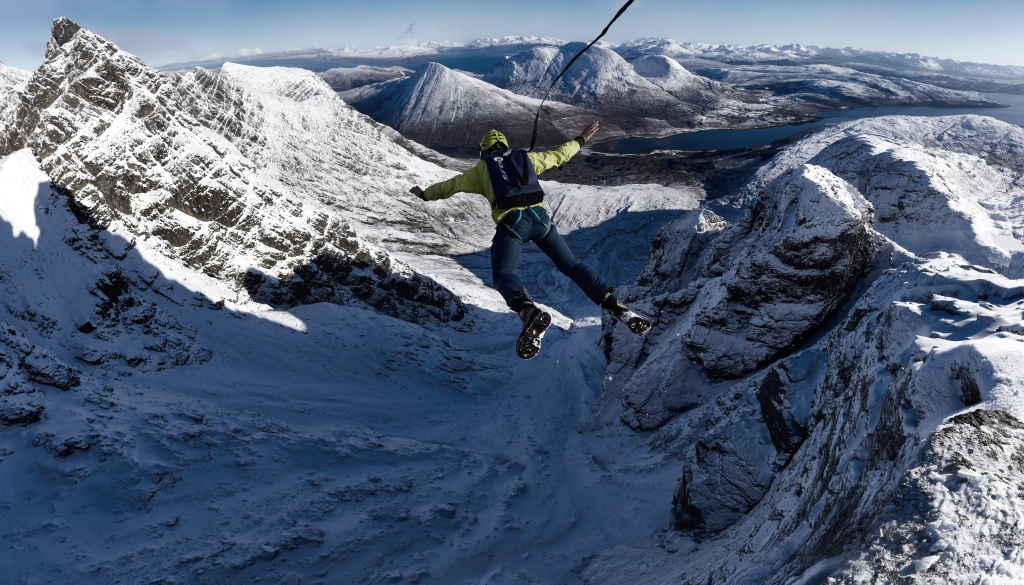 Tim launches from The Great Prow, Blà Bheinn.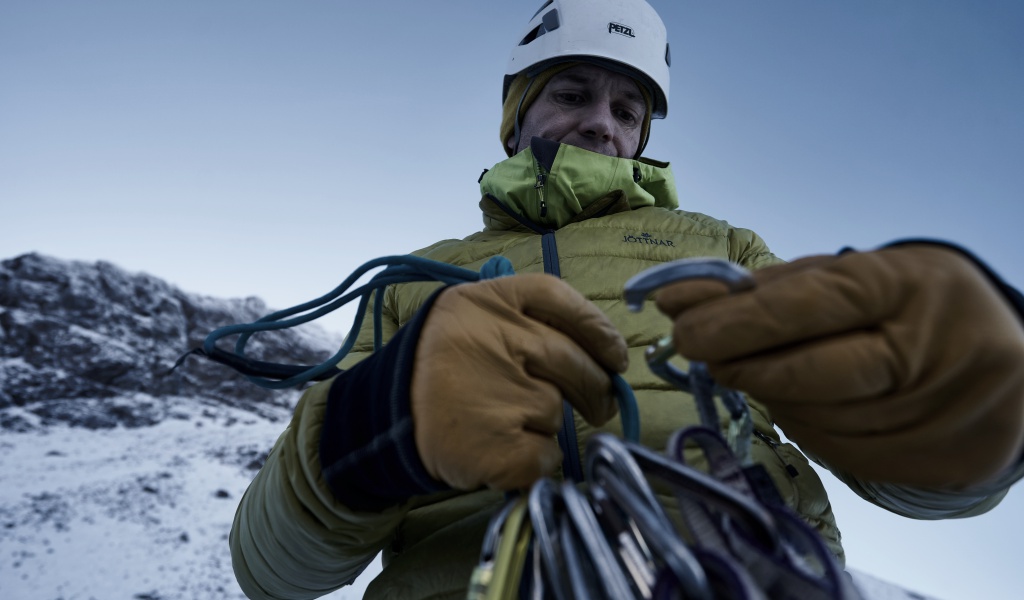 Mike gearing up - Beinn Dorain, Bridge of Orchy.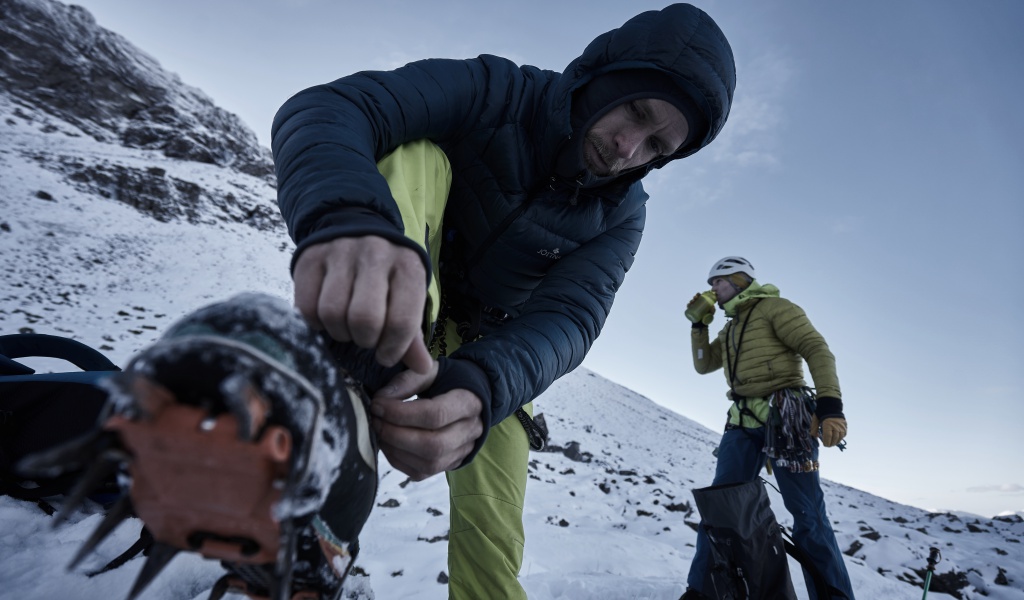 Tim fixing crampons - Beinn Dorain.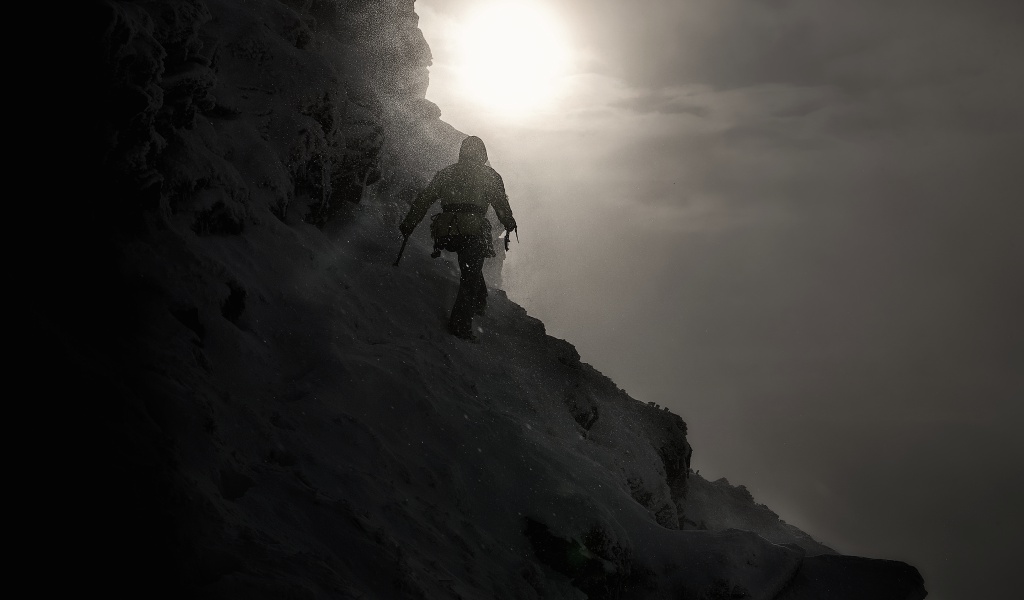 Mike silhouetted by the sun.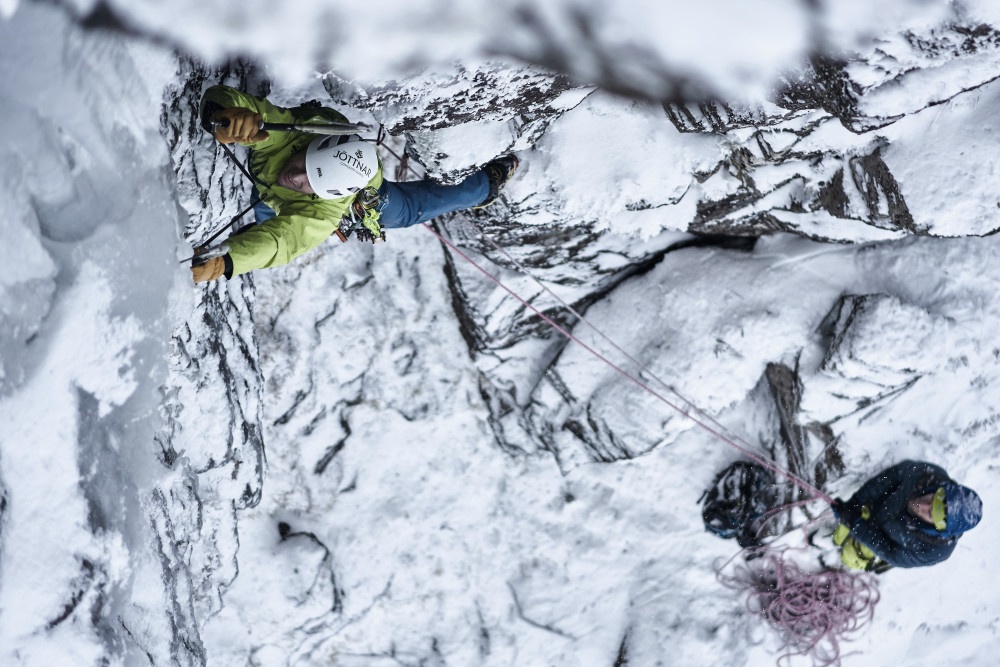 Mike on the final pitch of 'The Promised Land', Beinn Dorain. Belayed by Tim.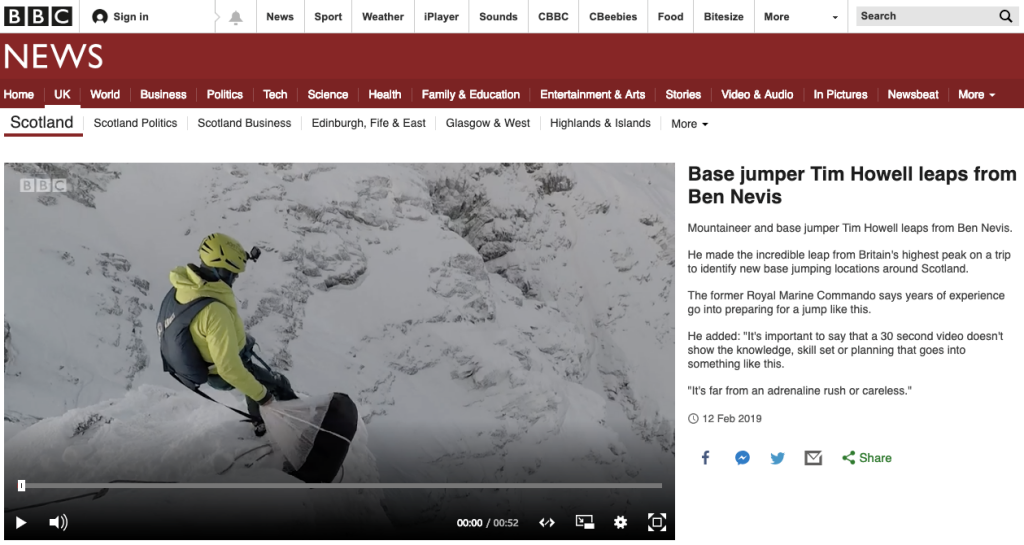 'Base jumper Tim Howell leaps from Ben Nevis' - as reported by the BBC.
Mike Pescod is an IFMGA guide and a member of the Jöttnar Pro Team.  He is the founder of Abacus Mountain Guides, an outdoor guiding company based in Fort William, as well as being the author of the guidebook Winter Climbs Ben Nevis and Glen Coe.
Read more about him here.
Tim Howell is a member of the Jöttnar Pro Team.  His specialism is technical alpinism, usually followed by a BASE jump descent.  
Read more about Tim here.
Gear worn in film and photos: Asmund and Hymir hard shell jackets, Fenrir down jacket, Vanir LT pants.