We launched Jöttnar in 2013, with just four products. As you probably know, we were not from 'the outdoor industry' and had only recently crawled out of a snow hole in Arctic Norway during our previous military careers.


We're often asked what we've learned as we went from commandos to start-up co-founders. In this legend post we reflect on six valuable lessons we've picked up on the journey so far.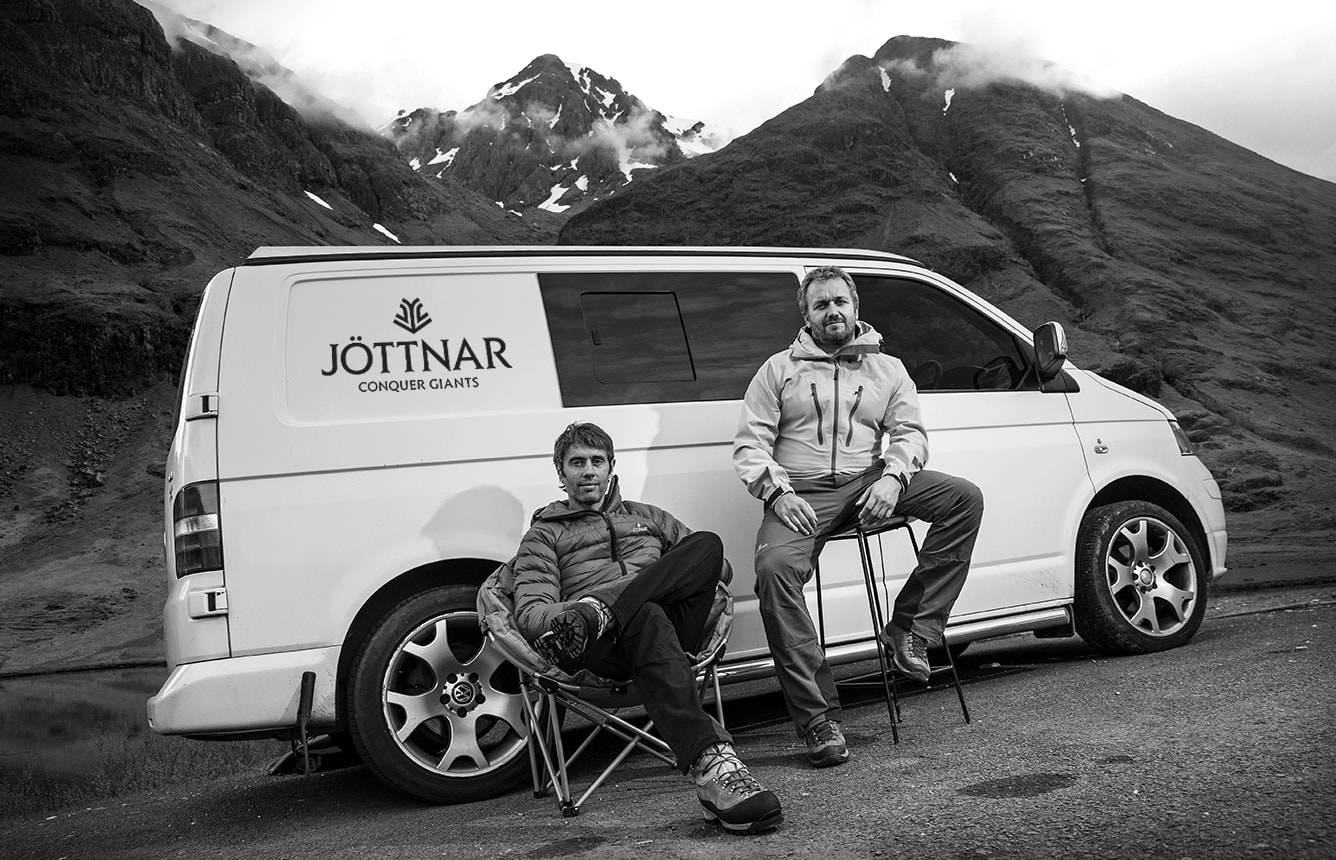 Tommy Kelly and Steve Howarth | Glencoe.

1. Steve - Transferable skills are transferable
We get questions from journalists which run, "How did you go from Marine commando to here?"
We get questions from our former military colleagues along the lines of, "What has it been like?"
Well, most importantly, we just wanted to make incredible outdoor clothing, and that drove us. But that drive aside, just how did we get to here from there?
Tommy and I came from the Marines knowing how to plan and execute. We could set a vision, align ends, ways and means, measure everything appropriately and then communicate our ideas reasonably clearly. We also knew that mission success, properly defined, is going to feel the same everywhere. Laying these skills across onto a business was pretty straightforward.
The Marines demanded we be both jacks-of-all-trades and unusually masters of them too. They employed us across all sorts of areas, changing us in our roles every two years. This demanded super quick reorientation and learning of new things in order to be effective.
At times with Jöttnar it felt we were flying blind, unskilled, but I've learned we had more sight than we knew, and that feeling that way is healthy as it drives a hunger for more knowledge.

"Humility, intelligence, a thirst for excellence, great judgement, candour and sense of humour is what we like at Jöttnar."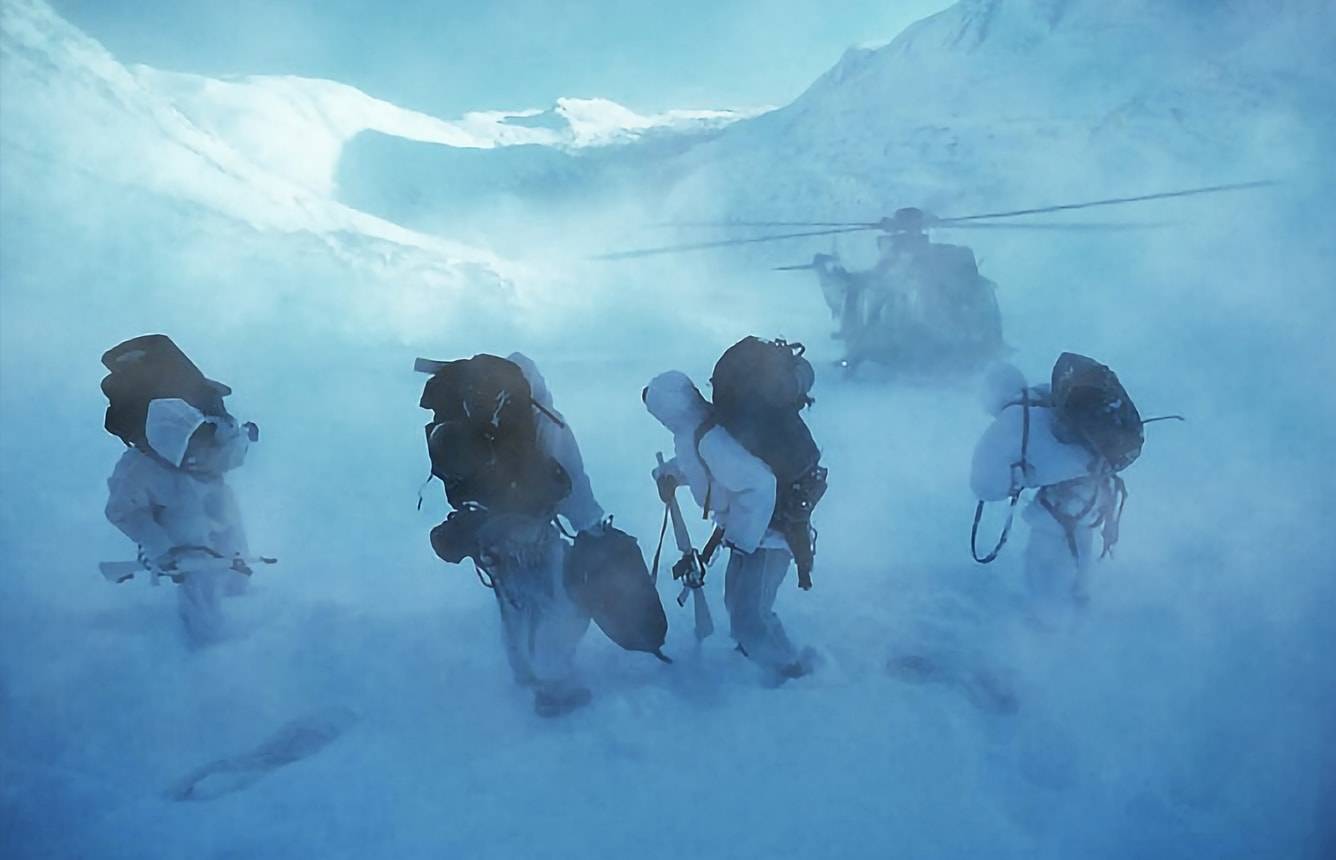 Much is still the same | Norway

2. Steve - For a start-up there is no right way
There are better or worse ways to do things, but entrepreneurialism needs flexibility as well as suspension of judgment over the value of short-term outcomes (without deluding yourself).
There is no right way.
I wasted mental energy looking for the 'right way' in the early days, as if there were a doctrinally ordained aspect to it. This was naïve and I am surprised that I did it. The Marines don't ask you to work like that.
So how do we now choose the (possibly) optimal way? By being conscientious, by making defendable assumptions, by postponing decisions until we have to make them (a tricky art but it allows more data to accrue), and by making our short-term actions align with our long-term objectives. The Marines do ask you to work like that.
And although she can't be relied upon (she brings chance either way and sometimes doesn't turn up for work at all) Fortuna has often been remarkably kind to us.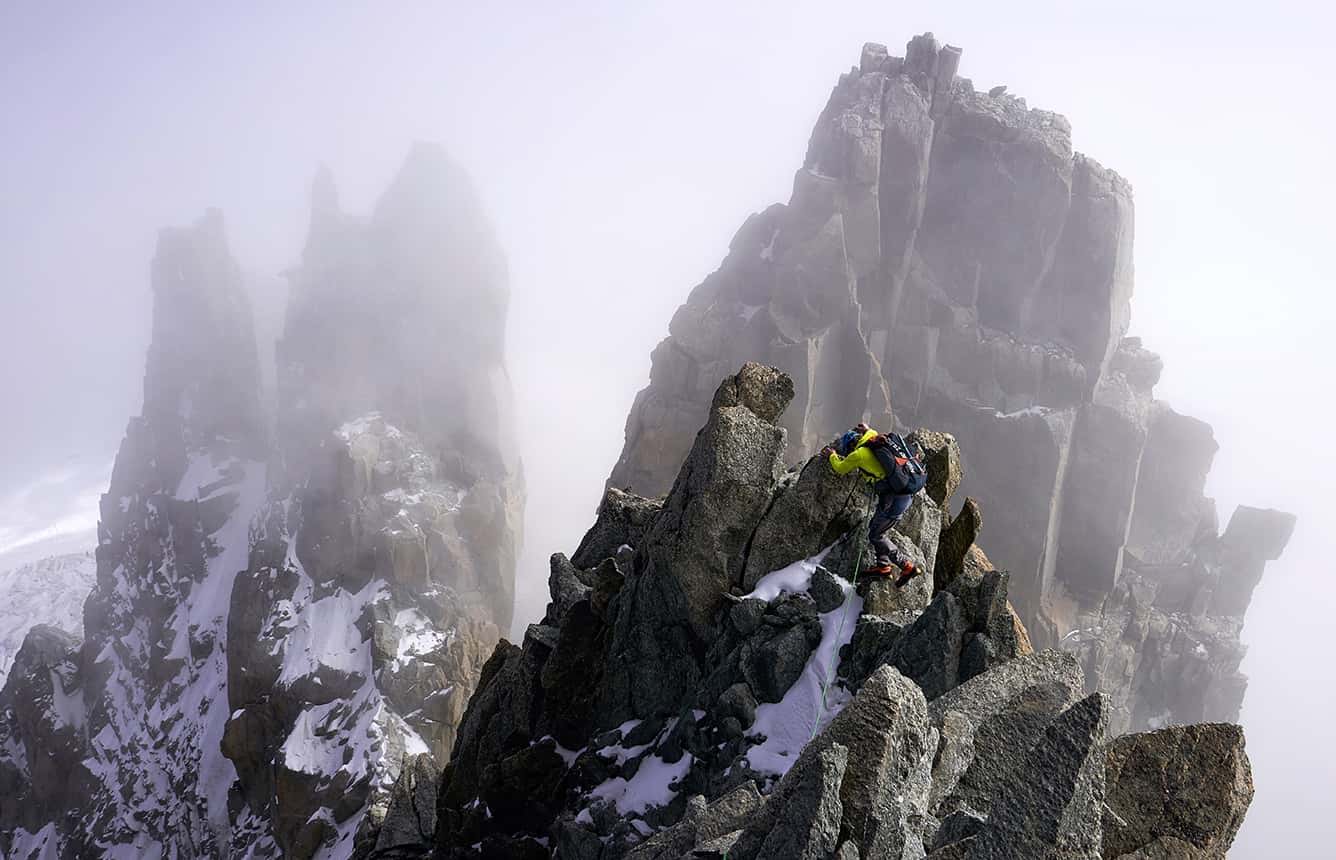 Which way? Up, probably. | Chamonix.

3. Steve - Experts and professionals
Who are these people?
The bad ones: Classroom-only 'business consultants', start-up 'scene' obsessives, never-actually-did-it armchair bloggers, lazy lawyers, self-marketed, self-selling, over-promising PR shysters, salespeople with improbable growth stories on their CVs, repeat offender conference organiser pests, most business self-help guru type authors.
So much noise.
Some well-meaning, some more devious, many lacking the talent they proclaim. In the very early days, we listened to them all to see what we could learn. We wasted money and time on the bad ones.
We met great examples of these trades too. Instant love affair wish-we-could-hire-them-right-now people.
I now trust my instincts more and filter as finely and carefully as I did when I once selected and trained hopefuls for commando service.
Superb professional credentials are essential, as is a great track record (instrumental input, not bit-part). Humility, intelligence, a thirst for excellence, great judgement, candour and sense of humour is what we like at Jöttnar.
It's a bit risky here and without much margin for gross error. We now select our team really carefully.

4. Tommy - Feed me
Like a voracious child, a new business eats and eats and eats. Time, money and attention are the major food groups and you will never have enough to satisfy.
So you can respond to this in two ways. You can stop sleeping because you're worried all the time, or you can find a way of becoming comfortable with the limits of your influence. Of course, you ensure that you do the very best with what you have, but it's important that you take care of yourself as well. An overly stressed and unhealthy business owner is no use to anyone.
'Work hard, play hard' is a cliché, but it's true. Steve and I are responsible for the most important part of our business – our product – and how are we supposed to add any value to that if we're not regularly in the mountains 'playing', doing our best to destroy and find ways of improving the gear we make?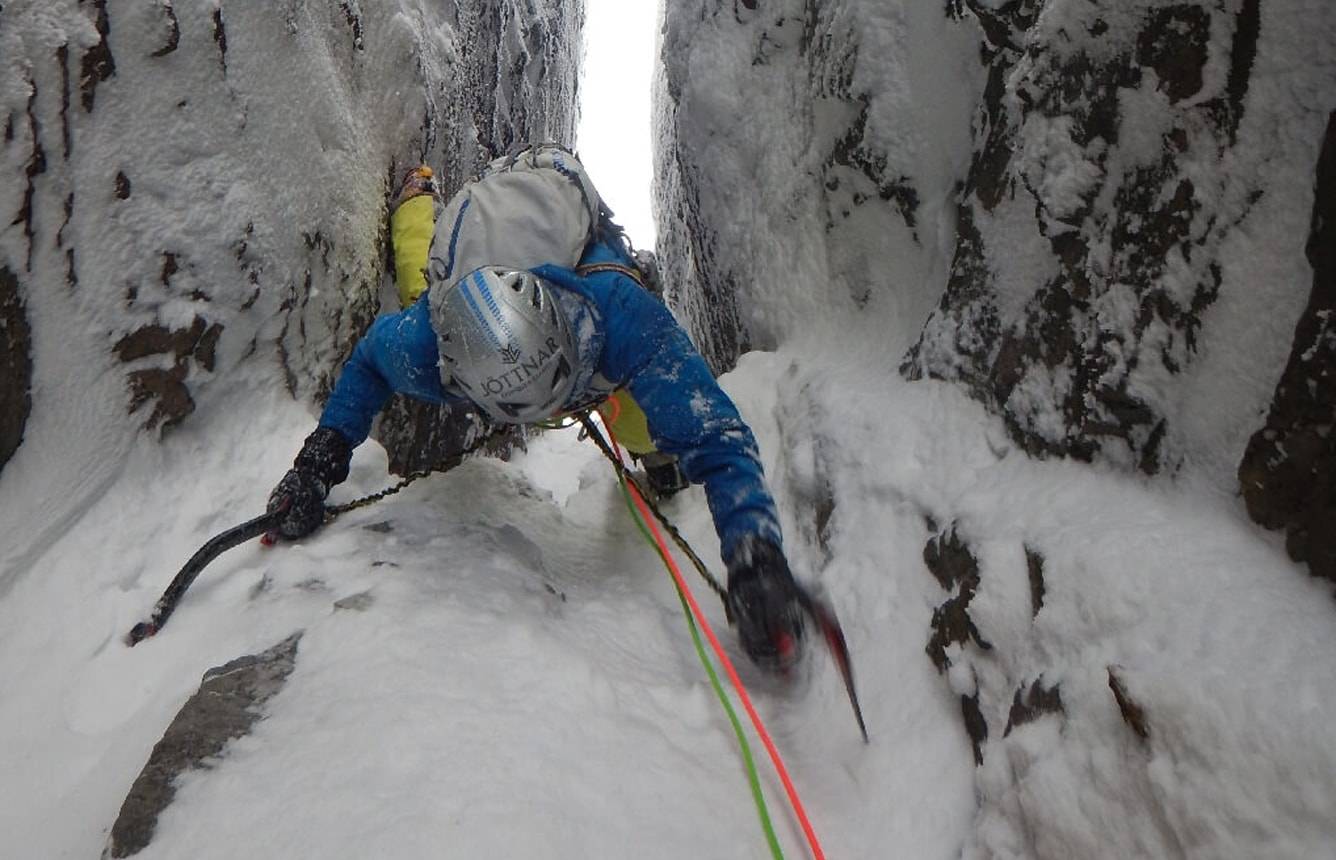 Tommy at play and showing that bright yellow trousers bring light where once there was darkness. | The Great Chimney, Ben Nevis.

"There's a similarity between building a business and committing to an objective in the mountains. Both are exciting, but they're also high-risk and intimidating. "
5. Tommy - United we conquer
Co-founding a business doesn't require you to be best friends, but it does demand respect, trust and communication. Steve and I had worked together many times whilst both in the Marines, but at that point our relationship was mainly professional. This has been a strength. A close 'drinking buddies' friendship has the potential to blind and be overly forgiving, whereas we challenge and hold each other to account.
When there's only two of you in the business, you need to be able to give and receive honest feedback, or it just becomes an echo chamber.
There's a similarity between building a business and committing to an objective in the mountains. Both are exciting, but they're also high-risk and intimidating. Some people will solo, and enjoy the freedom that that brings, but they will never be able to push as hard as they might if they had a trusted partner on the other end of the rope.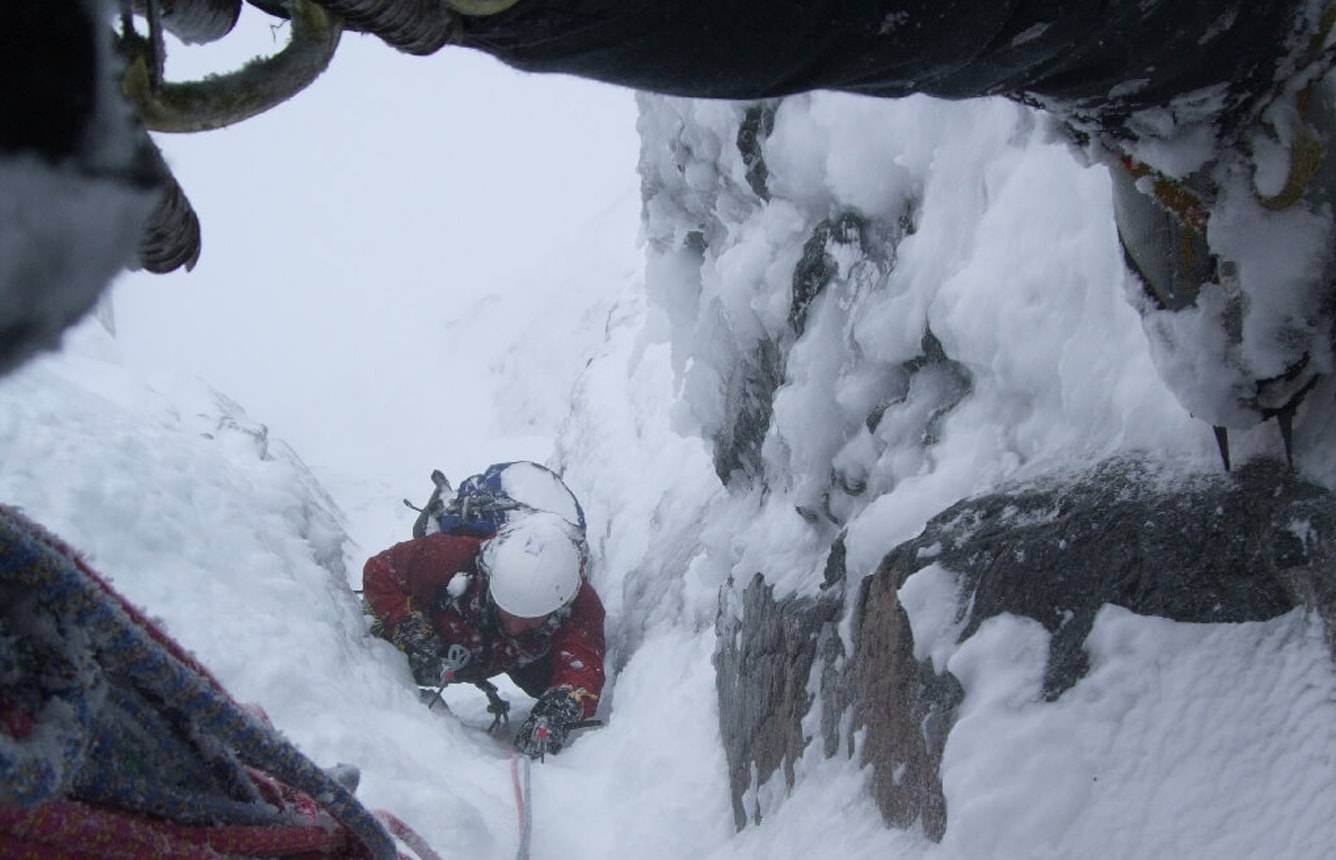 A rope helps. | Point Five Gully, Ben Nevis.

6. Tommy - Don't rush it
It takes time to build something from scratch, and anything that's worth building will be ruined by haste. Neither of us had experience of starting or running a business before Jöttnar and so it's taken a while to create this early version.
Sometimes it behaves and does all the expected things when a lever is pulled and a dial is twirled; other times it kangaroos like a learner driver on a roundabout. So whilst we get the hang of this thing, we've kept our costs low, our employees few and our distribution channels straightforward. It takes the pressure off, and allows us to concentrate on the fundamentals.